Airbus will change A350 contracts with France and Spain to end US tariffs.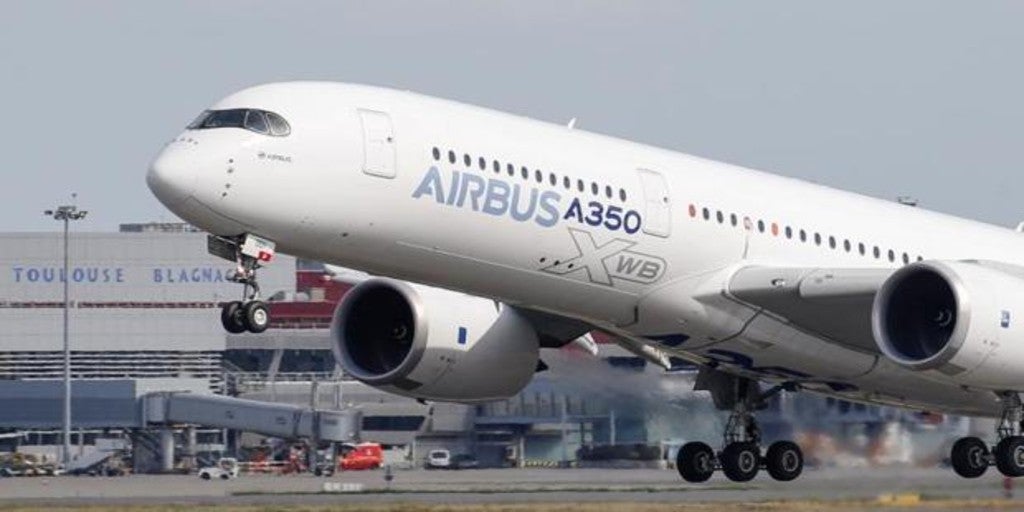 MADRID
Updated:
save

Airbus announced this Friday that waives the preferential conditions in the credits granted by Spain and France for its A350 aircraft, considered illegal aid by the WTO, and which have resulted in tariffs of billions of dollars per year that the United States imposes on various European products.
The announcement comes under the double pressure of all sectors subject to those US tariffs, such as olive oil, table olives, wine, cheese, or pork products; and from Washington, which has threatened to increase them even more next month, with the approval of the World Trade Organization (WTO).
The company has noted that the tariffs imposed by the United States Trade Representative (USTR), authorized by the WTO, are currently hurting all affected industrial sectors, including US airlines, and they are adding to a very difficult environment that has caused the Covid-19 crisis.
Given this, Airbus has argued its decision to take a final step to eliminate the last conflict point and modify the French and Spanish contracts to what the WTO considers the appropriate interest rate and the risk of evaluation.
The Reimbursable Launch Investment (RLI) contracts have already been ruled by the WTO as a valid instrument for governments to partner with the industry by sharing the investment risks. "With this final move, Airbus is considered in full compliance with all WTO resolutions," the company has remarked.
"We have fully complied with all the WTO requirements. This last step shows that Airbus has left no stone unturned to find a solution. It is a clear sign of support for those suffering from the severe impact of the imposed tariffs, especially when they are also they are affected by the Covid-19 crisis, "said the company's CEO, Guillaume Faury.