Airbus confirms its plan to cut 1,600 jobs in Spain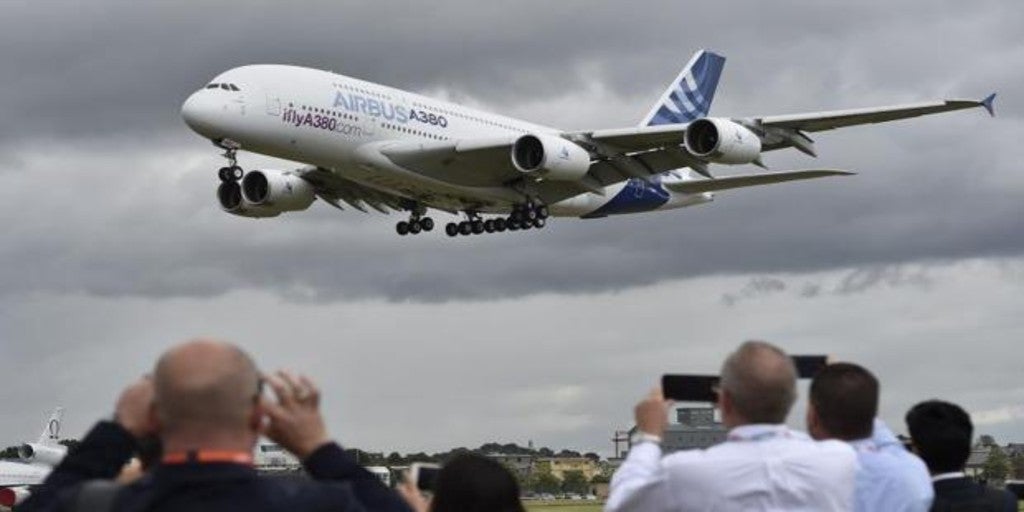 Madrid
Updated:
save

The CEO of AirbusGuillaume Faury has confirmed to the company's staff that he plans to cut jobs by 15,000 workers. In a letter sent to his employees, the manager confirms that voluntary departures will not be enough and that there will have to be forced dismissals.
Airbus thus confirms the cut proposed during last May, when it already warned that the collapse of the production of the Commercial area would have a impact considerable in employment. The restructuring joins another adjustment plan announced a few months ago in the Defense and Space division that will affect 2,664 jobs.
These adjustment plans will cause the manufacturer's workforce in Spain to be reduced by 1,600 jobs. In the Commercial division, 889 jobs will be affected in principle (455 in Getafe, 283 in Illescas and 151 in Puerto Real). In Defense; 722 jobs.
The figures, however, are provisional. At the end of July the manufacturer reached an agreement with the Government to mitigate the adjustment plan initially proposed. In return, the Executive promised to make investments in the company. In other countries these types of agreements have also been reproduced, and it remains to be seen how they affect the initial plans of the company.
Union sources explain that it is still necessary to "deepen" the plans of the company. As this newspaper reported, the meetings between both parties have resumed this month and it is expected that in the coming weeks there will be progress in the negotiations.
The aeronautical sector has become a collateral victim of the collapse of aviation, which has brought orders for airplanes to a halt. Not only Airbus It is proposing cuts to adjust its workforce to the new rate of production; auxiliary companies in the sector are also experiencing a similar situation. Companies such as Grupo Aciturri, Aernnova, ITP and ICSA have announced their intention to apply ERE in their factories. A circumstance that, according to union sources, is severely penalizing Airbus production this month.