Airbus beats Boeing as the world's leading aircraft manufacturer | Economy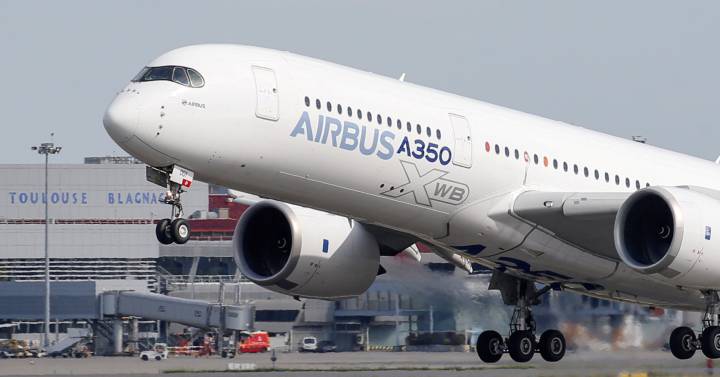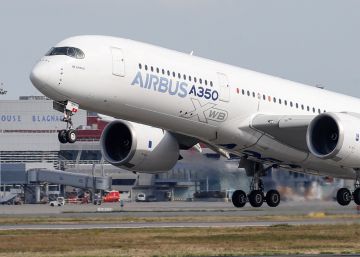 Airbus has become the largest aircraft manufacturer in the world for the first time since 2011 after delivering 863 airplanes in 2019. The figure beats all forecasts and allows the European company to snatch the crown from its American rival Boeing, as sources in the sector said yesterday.
This milestone was expected following the Boeing 737 MAX crisis. However, Airbus record data further underscores the distance that Boeing has left to regain leadership.
Airbus, which in October was forced to reduce its delivery target for 2019 by 2% to 3%, deployed additional resources until hours before midnight to reach 863 aircraft in the year. Its revised objective amounted to 860.
Deliveries increased 7.9% over the 800 of the previous year. Airbus declined to comment on the figures, which must still be audited before they can be considered final and published.
Manufacturers receive most of their income when they deliver the aircraft, so the number of deliveries at the end of the year is closely followed by investors.
The Airbus count, which included about 640 single-aisle aircraft, broke industry records after it relocated thousands of workers and canceled vacations to complete a stock of semi-finished planes waiting for their cabins to adjust.
Airbus had been affected by delays in the A321neo assembled in Hamburg (Germany), which had caused dozens of these and other models to be stored in hangars waiting for last-minute reconfigurations and the arrival of more labor.
This extra work that Airbus has allocated increases costs and could have a modest impact on its margins. However, this effect will be greatly reduced by the volume of aircraft delivered and the solid profitability of single aisle devices, analysts explain.
Even so, difficulties installing cabins have reduced Airbus's ability to take advantage of the Boeing mess with the 737 MAX, retired since March after two fatal accidents. Boeing delivered between January and November 345 airplanes, especially long distance, less than half of the 704 of the same period of 2018, when the MAX had been distributed normally. During 2018, Boeing had delivered 806 aircraft.
Airbus production plants traditionally stop during Christmas and New Year. But this time the delivery centers and completion facilities were active until late in the end of the year.