Air France will offset the CO2 emissions of its internal flights | Society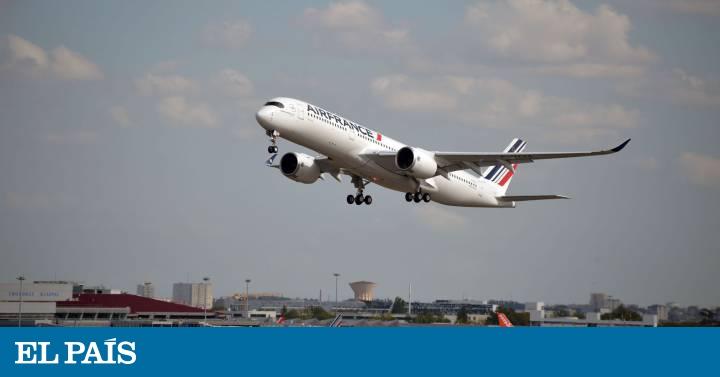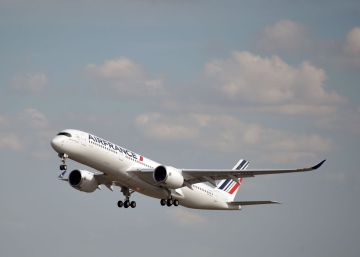 In Swedish it already has its own name, flygskam or ashamed to fly by plane, and a spokeswoman, Greta Thunberg, that in its international struggle to denounce the lack of action of governments against climate change promotes the use of alternative means to commercial flights due to the high pollution they cause. In this panorama, which is spreading throughout Europe and the world, the French airline Air France wants to respond with an "ecological" counter offer. As announced by its CEO, Anne Rigail, the company will start next year to "offset" CO emissions2 of its internal flights with ecological programs and will prohibit single-use plastics in its aircraft.
"As of January 1, 2020, we will offset 100% of CO emissions2 of our domestic flights, "he said in an interview with the newspaper Le parisien. The measure will affect about 500 daily flights. How will that compensation be made? "Projects will be financed to plant trees, forest protection, energy transition or biodiversity protection," he explained. According to Rigail, it could "correspond to plant the equivalent of 70 million trees."
The initiative, which the company says "voluntarily, without being obliged to do so", will involve an investment of "several million euros," he added without specifying a figure.
In January 2020 there will also be a substantial change in the practices of this highly polluting means of transport. Air France will remove all single-use plastics on board its flights. And before, as of October, we will begin to "separate and recycle" the garbage from the flights, "as we do in our homes," he added.
The measure is known in the midst of a growing movement to reduce the use of commercial flights when there are alternatives. And with an extensive network of high-speed trains in France, it exists in this country. But according to the Air France directive, the company's decision is not due to a fear of losing customers – it assures that they have not registered, like Sweden, a decrease in ticket purchases because of flygskam and that he does not consider the railroad as a "disruptive competition" at the moment – but rather to a conviction that it is necessary to "build an air industry that does not go against the planet."
In July, the French Government announced the imposition, also from next year, of an ecotasa of between 1.50 and up to 18 euros to the air tickets of all the flights that depart from France, whose income will be reinvested in more ecological transport infrastructure projects. The measure ran into criticism from airlines, including Air France, which considered that this new tax would entail an additional cost of 60 million euros per year that will "penalize" its competitiveness. As Rigail now insists, this eco-tax, which companies do not intend to make the customer pay, is a "nonsense" because "it will finance road transport, which represents 15% of carbon emissions worldwide compared to 2 o 3% of the air, and the railway, which are already highly subsidized ". Instead, he said, it would be "virtuous" but only "if it allowed funding research on airplanes or creating a subsidiary on biofuels."