Aina de Cos: "I suffered abuse from a renowned professor at the Institut del Teatre"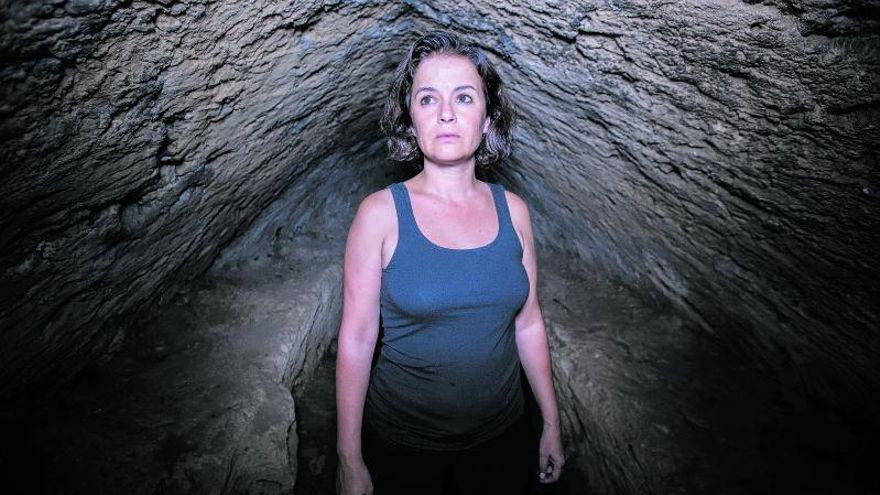 "As he was a teacher that I admired a lot, we would meet for a coffee from time to time and talk about theater. Until a moment came when he began to invite me to dinner. I told him no, just a coffee or a meal, But in the end it got so heavy that I accepted one night to end the matter, even though I knew that was not right. And when we said goodbye, in the Plaza de la Universitat, he hugged me in a way that made me very disgusted while whispered in my ear: The problem, Aina, is that I like you too much. This is when I said, run away. Had 24 years, was twice my age and was a 'miranines', although also He was a well-known teacher at the Institut del Teatre de Barcelona who was a pleasure to talk to. And you ask yourself: it's an opportunity. I know other girls fell. "
The Mallorcan actress has rarely told about this experience Aina de Cos, but it was 'all removed' when on Sunday he read the newspaper report Ara entitled 'Sexual harassment and abuse of power to students of the Institut del Teatre'. Numerous island interpreters have studied in this prestigious center of Barcelona, ​​where it was "common knowledge that there were teachers who acted in this way"says who entered the 1996 class. According to the testimonies of the Catalan newspaper, the events have taken place for 30 years. What most impacts De Cos is "That names have come up. I think it's super brave, because you don't just have to talk, you have to aim. I'm not, I'm unable to tell you who this well-placed and reputed guy is".
The actress and playwright of the play 'Antígones 2077', released in summer, also had a Joan Ollé and Berty Tovías as teachers, two of the three accused along with Jorge Vera. "With Ollé I only did one show and he yelled at me on several occasions, but what you think is that you're doing it wrong, that yelling and I keep quiet is what you play. A colleague told me that it was normal that in each show she took it with someone . Y from Tovías I remember it was a stump, a description that you previously assumed to be a physical characteristic, as if he were blond or tall. We saw these things as normal, you accepted them and you didn't even consider it, but they are not normal, as he bravely denounces Laura Aubert"sums up De Cos.
The Catalan actress of Mallorcan origin is also cited by her island colleague Catherine Florit. His testimony in the investigative report "highlights the abuses of power, which are of all kinds, both sexual and that a teacher comes to class drunk and does what he wants." During his training at the Institut, Florit did not suffer this type of situations in the first person, although he did know them and was "surprised that more names have not come up, because there were more teachers with these attitudes". Consider that "Some take advantage of the fact that it is a very fragile profession, where you depend enormously on your physique and that makes you feel very threatened. If you add to that the abuse of power, the balance ends up breaking ".
The interpreter Lluqui Herrero, also a former student at the center, is optimistic about "the beginning of a paradigm shift" and believes that the Me Too movement has influenced it. "Before all this was hardly questioned, but rather assumed. The important thing is that the victims see that they are, since they may not know it and perpetuate patterns". For Agnès Llobet, "joint responsibility on the part of the whole of society is essential to support the victims," ​​a situation that she does not see, because "along with the great advances, there are setbacks". And for this reason he believes that "education is the basis, both emotional and sexual, and a critical spirit to know how to distinguish the abuse of power in its different forms."
Joan Ollé, removed from classes while his abuses are investigated at the Institut
The Institut del Teatre de Barcelona From this Monday he separated the theater director Joan Ollé from the classes, one of the professors accused of sexual harassment and abuse of power against students of the public center. The governing board met urgently on the occasion of the information that appeared on Sunday in the newspaper Ara. The other two teachers are already retired.