Agreement for the improvement of Canarian education: more teachers and fewer ratios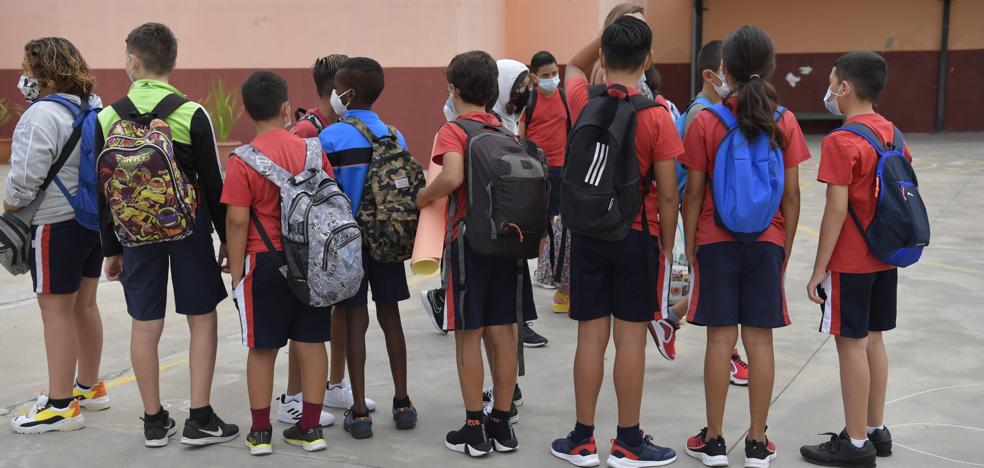 education
The Government and the teachers' unions agree on a document with several advances that they plan to approve this Friday. The STEC values ​​its content as an important step for the public system
The Ministry of Education of the Canarian Government and the unions with representation in the sector have agreed on a new Framework Agreement for the Improvement of the Public Educational System in the Canary Islands, the final text of which will be approved this Friday.
The agreement includes consolidating 1,600 teachers, which improves the teaching staff of educational centers and seeks to improve attention to diversity, guarantee equity and equal opportunities.
The STEC-IC teachers' union has stated in a statement its willingness to sign this agreement, "since both the fundamental principles of the agreement and the measures provided for in it coincide with a large part of the demands that we have repeatedly been claiming" for the improvement of the Canarian public education system "and equal opportunities for the most disadvantaged sectors of society".
The note breaks down the proposed measures of the agreement:
- Development of a new catalog to determine the templates corresponding to the Teachers' Corps, which will mean an increase in the number of teachers from September 1.
- The teaching day for infant and primary education teachers is reduced from the current 25 teaching hours to 23, leaving those two hours for other types of complementary activities, which go from 3 to 5, such as coordination or projects (other than teaching hours). PAT).
- New criteria are set to configure the organic templates of the Educational Guidance specialty that represent a substantial improvement over the previous ones and, in practice, more counselors in educational centers.
- New criteria to configure the organic templates for the Therapeutic Pedagogy and Hearing and Language specialties, in which the number of teachers will also increase.
- New ratios are established in non-university public centers: the current ratios are consolidated to 27 students in 1st year of ESO and 30 in 1st year of Baccalaureate and lower next year to 27 in 2nd year of ESO and 30 in 2nd year of Baccalaureate. Likewise, a calendar is established to progressively eliminate mixed groups in the complete Infant and Primary centers.
In the statement, the STEC-IC indicates that it has requested that there be a record of the commitment to continue lowering the ratios of 3rd and 4th ESO in the coming years, but the DG of Personnel must consult the Ministries of Education and Finance due to budgetary limitations. ».
- Criteria are established for the compensation of inequalities in non-university public centres. The ICEC will be taken as an indicator to identify the most disadvantaged centers and provide them with more support teachers.
"Another of the fundamental reasons for the STEC-IC to have committed its signature is that this agreement provides for the possibility of continuing to implement new improvement measures in the future through monitoring commissions," highlights the teachers' union in the statement. .
One of the clear objectives for the future is "to reach 5% of the Canarian GDP for the financing of the educational system, in accordance with the provisions of the Canarian Education Law".