Agreement between the referees and the F League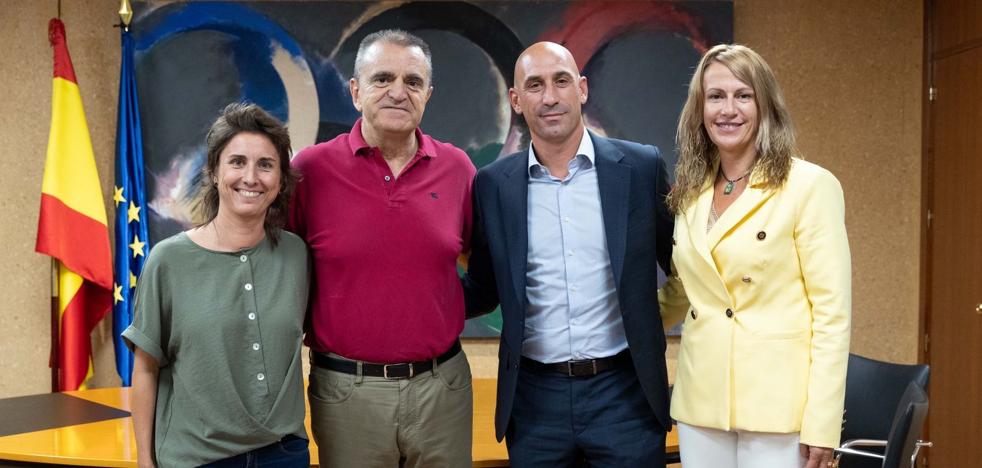 The Higher Sports Council and the Spanish Football Federation agree on the professionalization of the establishment and unblock the situation of the women's competition
The blockade in the highest category of women's football in Spain has come to an end after the referees and the F League have reached an agreement to end the strike of the referees that prevented the start of the competition last weekend .
The pact between the Higher Sports Council (CSD) and the Spanish Football Federation (FEF) so that the referees receive 25,000 euros per year and the assistants 16,000 has finally allowed an understanding so that the second league day can be played normally.
Likewise, over the next three years, the CSD will finance with 350,000 euros a year a fund plan for the end of the career of the professionals of the female arbitration establishment, thus guaranteeing the minimum conditions that they demanded in recent weeks.
"Throughout today there has been a succession of conversations between the CSD and the RFEF that have borne fruit in a historic agreement for the professionalization of the refereeing establishment in women's football," the Federation said in an official statement.
"Within the framework of an agreement for six seasons, the CSD will contribute an extra amount of 350,000 euros per year during the first three, which will go to an individual mutual fund that the referees will be able to use once their professional career is over. In addition, the RFEF will contribute the same amount during the first three years to the LPFF through the Coordination Agreement to be allocated entirely to the clubs to deal with the arbitrations of the competition, "he details below.
«Always forward, always #Together and #EqualsInSport. Let's build the best women's professional soccer league in the world", the CSD congratulates in a message through its official profiles on social networks.
The figures of the agreement

"La Liga F informs that the arbitration group has finally accepted the proposal put forward by this League, so that the professional women's soccer competition will resume next weekend after the embarrassing episode of matchday 1 and that should never have been allowed" , explains for its part the professional women's competition.
«Yesterday afternoon, the F League added to its initial offer an improvement for the assistant referees, in such a way that their emoluments per game, and with respect to what the RFEF paid them, would be the following:
Main referee, going from 300 to 1,666 euros per game.
Attendees, going from 166 to 1,066 euros per game.
Fourth referee, from 84 to 250 euros per game », continues, already with specific data, the League F statement.