Agreement ArenasfpCampus - UAM - The Province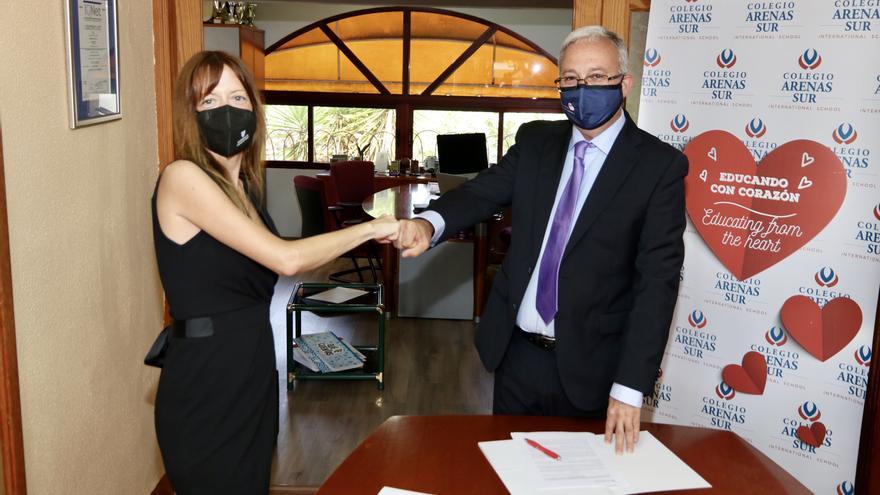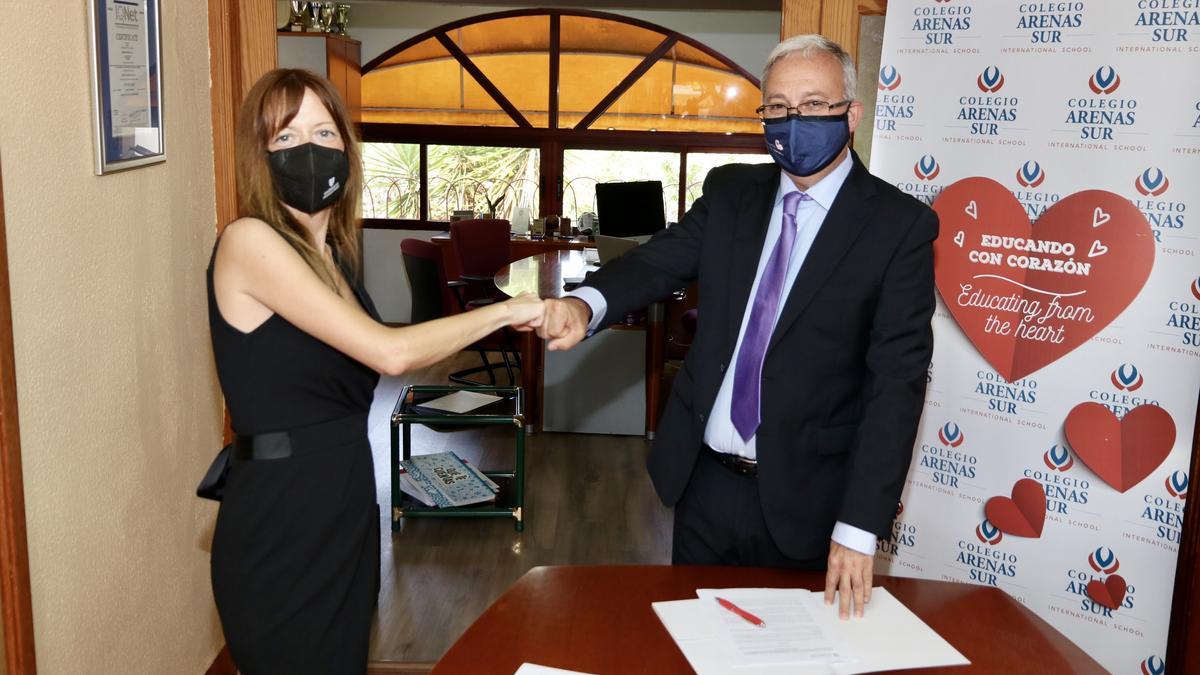 The Colegio Arenas Sur has formalized a line of collaboration with the Universidad Atlántico Medio to increase the added value of its VET offer with the validation of subjects of the Early Childhood Education Cycle and the Degree in Teaching in Early Childhood Education, taught by this university.
This agreement is carried out after studying the training programs of ArenasfpCampus, the professional training area of ​​the Arenas Educational Community, which at its headquarters in San Agustín teaches the TSEAS and Early Childhood Education cycles in a face-to-face and blended form among its offerings.
All students who have completed the title of Higher Technician in Early Childhood Education at the Colegio Arenas Sur and wish to continue their undergraduate studies at the UAM will be eligible for this agreement, thus benefiting from the recognition of 80 ECTS credits by the Universidad del Atlántico Half. The agreement was signed at the Arenas Sur School itself by Mr. Heriberto Segura CEA General Educational Coordinator and director of the Arenas Sur School and Doña Ana María González, Dean of the Faculty of Education. The dean made a visit in which she coincided with some of the TSEAS students, from which almost a hundred students have already graduated, and some of whom will receive a scholarship for their second year of training. Both institutions have also agreed to continue exploring ways to increase the recognition that companies already give to graduate promotions each year.
Roger Henríquez, a student who has access to his first employment contract thanks to the Summer Camp, pointed out at the meeting his satisfaction with the easy access to a program "of an eminently practical nature", with great interaction and personal attention from the teachers
In addition to the first and second year subjects contemplated in this validation, ArenasfpCampus offers its students intense training in English (with the possibility of official certification at the center itself) and deepening in undergraduate subjects such as psychomotor development, play and learning. movement in early childhood education or tutoring and family and school guidance, areas in which, according to the coordinator of ArenasfpCampus, "we are endorsed by a unique experience of more than 75 years of teaching."