Against toxic masculinity: equality policies aimed at men arrive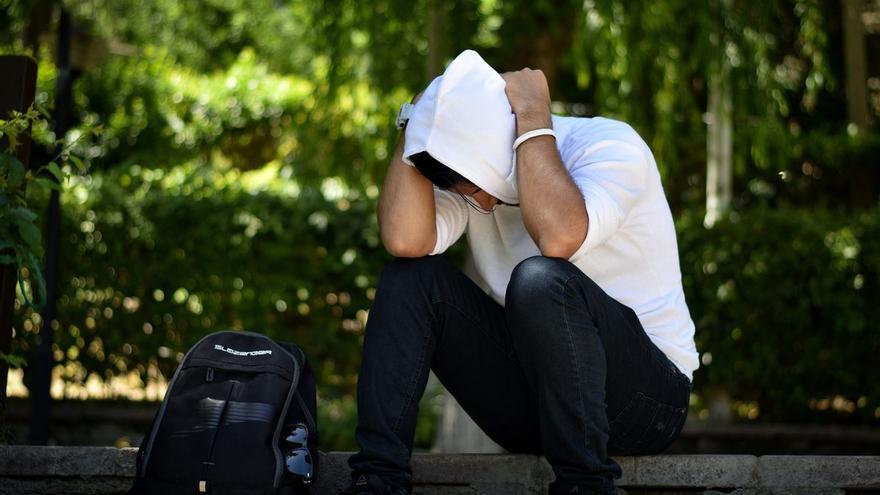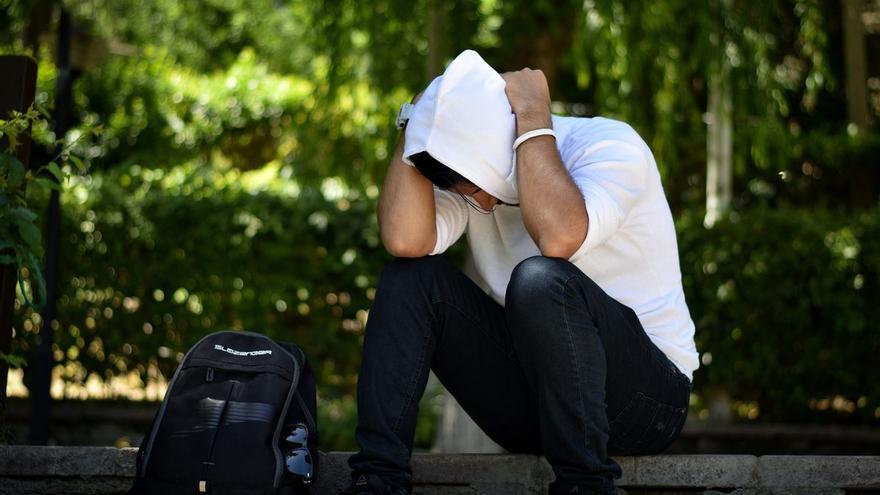 Administrations begin to promote policies to disable the sexism and toxic masculinities that generate inequality. The feminism has empowered women and public policies of equality have focused on them, on tackling the discrimination, inequalities and violence they suffer for the fact of being women. However, the equation is incomplete, equality is a chimera without the implication of the mens.
"It is extremely urgent that we focus on what is happening with the men and what responsibility we would have to assume at this time. Women have undergone a whole process of reviewing their identity, their place in society and in the world, and in parallel, men have not undergone the same transformation process that we need if we want to build a society of equals. While they have moved from place to place, the majority of men continue in the same place as always and that is one of the great difficulties for equality ", he explains to THE PERIODIC OF SPAIN the professor of Constitutional Law and researcher specialized in gender equality and new masculinities Octavio Salazar.
The fight against sexist violence, the incorporation of women into positions of political and economic power, measures aimed at reducing labor and salary gaps, the empowerment of girls from an early age … Feminism, both social and institutional, It has contributed to improving the lives of women. But as steps are taken toward equality, the need for work with men, which in many cases are still installed in a masculinity model that forces them to meet very rigid expectations.
Competitiveness, aggressiveness, dominating sexuality, individualism and strength are values ​​associated with that masculinity that perpetuates inequality.
Re-education
Salazar highlights that in Spain equality policies have not been carried out aimed at men and considers that it is necessary to start working from a educational and socialized point of viewr around how the macho culture and the violence and how is the sexuality. In his opinion, these issues cannot be left to the individual will, but must be promoted by the administration, with a special dedication to the educational field.
The expert considers action with the youngest especially urgent, since an increase in criminal behavior has been detected as well as a lower perception and a growing denialism of gender violence.
"In education, the focus has been fundamentally on the empowerment of women, but in parallel it has not worked on how boys would have to build another kind of masculinity", he asserts. One of the priorities that must be addressed is the conception of sexuality in which men occupy a place of leadership and dominance and in which the priority is to satisfy male desire.
The Ministry of Equality has already started working on this line. The Government Delegation against Gender Violence is developing a study on masculinities that will present "in the next months", indicate sources of the Ministry.
The future state strategy to combat sexist violence will incorporate a line of masculinities that at the moment is in the design process and the Delegation has signed a collaboration agreement with Penitentiary Institutions to collaborate in the promotion of the rehabilitation programs of men convicted of gender-based violence, especially those who are at liberty, not only those who are in prison.
"In the 21st century we have to start saying that machismo is a problem of men that women suffer. It is a job that we have to do. us and them, together. Men also have to play a role in ending sexist violence, "says the head of Mujer de More Madrid and regional deputy Loreto Arenillas.
His party has presented an initiative that is being debated this Thursday in the Madrid Assembly and that aims to promote policies to prevent sexist violence aimed specifically at men. The proposed non-law proposal requests the launching of a line of intervention with men that includes accompanying measures, awareness and campaigns aimed at the male population to advance equality.
A telephone to advise
The registered proposal highlights that the policies aimed at fighting sexist violence are not being enough and that young men are not changing their perceptions of violence or its root causes: "The simple generational relief It is not going to end these practices and it is essential to carry out policies aimed specifically at working for the prevention of sexist violence in all its forms with men. "
In addition, it proposes creating a telephone line of specific attention of men to provide advice and specific psychological attention to those who have doubts about their behaviors and want to work on improving them.
"We believe that the concept of toxic masculinity must be worked on and to do so it seems important that men are advised", says Arenillas, when it comes to questioning the subordination and possession associated with romantic love, jealousy, domination and violent attitudes. Profiled telephone service would help to elaborate emotions from a place of empathy, rather than from a violent place.
Salazar does not believe that "the problem of masculinity", which is of a social and cultural nature, can be solved with individualized responses and emphasizes that men are not victims nor defenseless beings who should be treated as poor people for being lost and not knowing how to act in the explosion of feminism: "We continue to have a super comfortable and privileged position for the fact of being men ".
Now it's their turn
The sociologist Pablo Santos, "facilitator" of men's groups in the Otro Tiempo association, emphasizes that it is necessary to work with the male population with the aim that women live lives free of violence, with the aim of making the planet more habitable, not only to understand what happens to men, what cost the mandates and rigid gender roles.
"We men have a series of privileges just for being born men in the society in which we live. (…) What interests me is to readjust that historical inequality that we always have. has benefited men, not that men connect 'per se' with more dignified and healthier lives, but rather that we understand that feminist politics should not focus on the costs of masculinity, but on how masculinity affects men, women, the planet and the rest of beings, "he defends.
He clarifies that men must deal with this reality autonomously, without asking women to also take charge of this problem, and believes that intervention groups allow other men to talk about the emotional, the relational, the concerns … It is a "very powerful mutual support" tool, a transforming element.
Thanks to these groups, says Santos, men make a path and then in the street, they feel legitimized to criticize a macho joke, so as not to remain impassive in the face of an attack or to make it ugly to share the photo of a naked girl in a group of WhatsApp.
He acknowledges that "shooting at masculinity is shooting at the heart of the system," but "it is about leave seeds in sensitizing agents of these practices based on good treatment, in practice they will spread these new ways of being a man and in this way they will be able to confront other sexist practices ".
A lot of pedagogy
Octavio Salazar emphasizes that the path of relearning to stop occupying a position of privilege and dominance generates uncertainty, fear, and dislocation: "Suddenly you have to unlearn what you have learned since you were little, to have to be a 'real man'".
Faced with feminist advances, some men have a "feeling of injury" and they react "from anger and a conservative logic."
"We are at a time when, due to social and political circumstances, there is a kind of exhibitionism of machismo. (…) In the world of social networks, he very insistently feeds non-elaborate speeches marked by feelings of hate, anger and injury and where debate is impossible, the only thing that is generated is confrontation, "says Salazar.
The only way is do a lot of pedagogy, and it is men who progressively have to assume a public role of interpellation to other men: "Women are very fighters, but I wonder where we men are taking colors out of colleagues. We have the responsibility that our male colleagues feel somehow questioned, concludes ".