against hate and beatings, lots of humor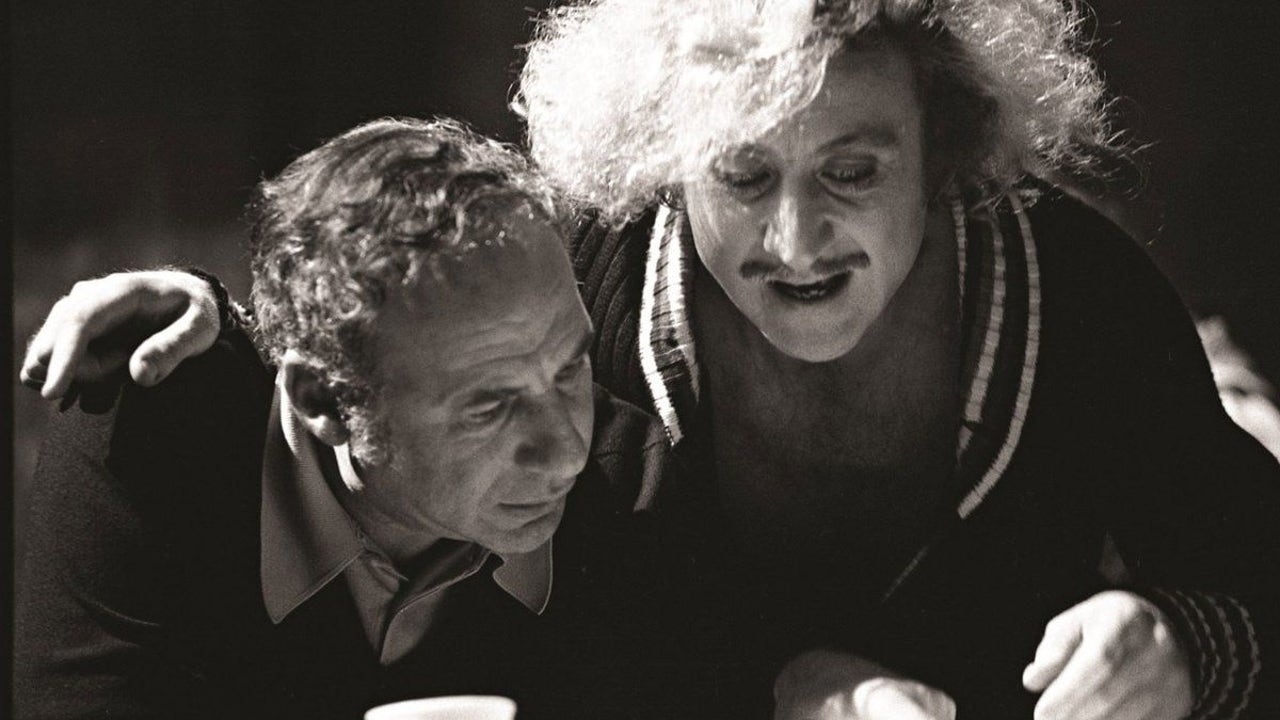 To be a Mel Brooks geek at the height of his might (from the mid-1960s to the late '80s) is to embrace lawlessness in its most extreme form and flout all the so-called "standards" of comedy. A subversive of humor who rode on the back of a delirious and delusional comedy that used racial satire, inappropriate situations, obscene language and scenes inappropriately woke up for today's reality. Now, this "crazy, crazy comedian", at the age of 95, publishes his memoirs: "All about me! My memorable deeds in the world of entertainment" (Books of the Kultrum).
The creator of "Super Agent 86" and director of "The Producers", "The Crazy History of the World" or "Young Frankenstein" invites us to get to know him better. He is the fourth child of Max and Kate Kaminsky, both from families of European emigrants (Polish-German and Ukrainian) who survived rejection, misery, and tsarist pogroms. His father worked as a dock operator and his mother as a seamstress. The director remembers growing up in a small apartment in a poor neighborhood, but his family always kept their sense of humor and love for life intact. When he was only two years old, his father died of cancer and his family began to move frequently until they finally settled in Williamsburg, a neighborhood of modest buildings.
Mel remembers that at that time he was always angry and that he decided to turn his back on God in retaliation for having taken his father. Short, ugly and not very stocky, it is not surprising that he was soon subjected to school and street bullying. He remembers receiving frequent insults and beatings, until he discovered that his grace could earn him points against bullies. Something similar happened to Richard Pryor, co-writer of "Hot Saddles" and Brooks's first choice as the film's lead, if it weren't for the fact that at the time, the former was not in very good condition. They both shared the same experience of being injured children for many years. In any case, the true zen master of humor was his uncle Joe, who revealed to him the true secret of comedy while taking him to see plays on Broadway: «That's how I discovered that my humor comes from anger and discord. In Williamsburg I learned to be funny to save myself trouble and beatings.
Determined to dedicate himself to the show, he began to take classes with Buddy Rich, considered one of the most prestigious musicians in the field of jazz drums. After making his first musical steps, at the age of 14 he managed to earn some money but he soon realized that no one gets rich with music and he decided to finish his university studies in Psychology. But in 1943 the world bleeds to death the Second World War and like many other young men, Brooks is called up. During the preliminary examination, they discovered that he had an intelligence level that exceeded that of a common recruit and pushed him to undergo specialized military training. "Me! I was enlisted as a combat engineer when there are two things I hate above all else: engineering and fighting." However, Brooks' military career would add a layer of irony to these words, as he would end up becoming an invaluable asset to his own gag battalion. Genius and figure did not stop "taking the war as a joke" as when he decided to pretend that he had been captured by the German enemy forces and ended up detained by his own comrades or when he countered the Nazi attrition propaganda with imitations of Al Jolson and of his own Hitler!
The German dictator becomes an obsession for the American comedian when the concentration camps are discovered. "There is only one way to be at peace and that is to ridicule him. That has been my goal: to make the whole world laugh at Adolf Hitler." Brooks returns to the US and begins performing in the Catskills area, the pilgrimage site of the jewish community from the east coast. There he will not abandon the parodies of the Führer either: "Comedy is a means of demystifying him."
comedy as revenge
Already delivered to show business, he began working as a scriptwriter for Sid Caesar on the television program "Your Show of shows." A period that the comedian remembers as the great nightmare of his existence. Such was the competitiveness between the two that on one occasion Brooks wrote a joke so good that Caesar, in an act of envy, crumpled it up and threw it in the trash. He, in response, waited for her to leave, retrieved it, and used it in the performance to a roar of laughter from the audience. "I benefited from his fame," he recalls. We insulted each other all the time. The writers' room was like a battlefield, but in the end, we realized that a good idea is like high tide: it makes everyone jump on the boat."
And the cinema arrived, and he tried to put into practice what Hitchcock taught him: choose the opportune moment, applicable to drama, suspense or comedy. Thus he filmed "The Producers" which, although it became a cult hit, was banned in some countries like Spain, due to its politically incorrect and offensive content. During the filming of "Hot Saddles", on a lunch break, he saw Gene Wilder scribbling ideas for a movie called Young Frankenstein. "My dream would be for you to write it with me and direct it," to which Brooks responded by asking how much money he had on him. When Wilder replied that he had fifty-seven dollars, Brooks asked him for that money as a down payment. Thus began that little madness that tripled the cost of its filming at the box office.
But there is also room for love in the life of a comedian, especially for the second and "only" woman in his life: Anne Bancroft whom he met as a guest star on a television show. «When she entered the stage she was wearing a striking white dress. She was very beautiful, and she sang beautifully. When she finished, I couldn't contain myself. I jumped up and said, Anne Bancroft, I love you!, to which she replied, who the hell was I? I'm Mel Brooks. You don't know me –I answered modestly, to which she replied–: You're wrong. I have your record!" They remained together until Bancroft's death.
Excerpts from a full and talented life of one of the few artists to have won all four major awards in the US: the Emmy, the Grammy, the Oscar and the Tony. «They say that comedians have a sad childhood and they make up for it with the laughter and love of the public. That makes no sense. For me, it's about continuing the love I received as a child. I had a lot of love, and I don't want that flow to stop," summarizes Brooks himself. Amen then.