Africa goes from her date in 'First Dates' and dazzles Sobera for her love of mus: "I challenge you to a game"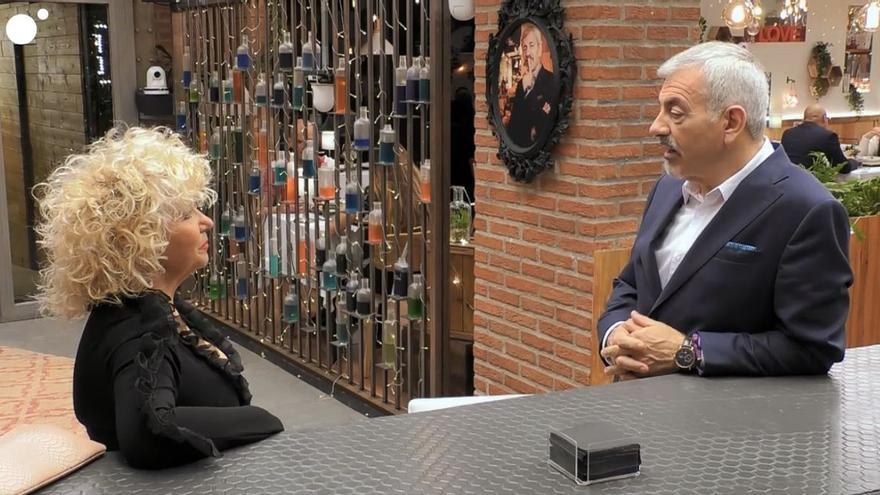 Go to 'First dates' Y skip your date to end up flirting with the presenter. This is what happened to Africa, who was looking for a man to keep up with her on the dance floor and was disappointed from the beginning of their date.
The participant of the dating show of Four, 59 years old, widowed and with two children, said that it is considered a very active woman who loves to dance, besides confessing a passionate about letters
With this vital profile, the diner had no doubt from the beginning that she was not going to find love on her television date. In fact, as soon as he saw Juan Manuel, he made it clear that he was not his type in a direct and forceful way.
Africa hoped to find a former gentleman who knew how to dance and play mus. But your date did not match your expectations, did not meet any of the requirements that she was looking for and although she did not abandon the dinner, she was clear that in the final question she would answer that she did not want to have a second meeting.
However, as its prototype responded to a hybrid between Carlos Sobera and the waiter MatíasIt turned out that with the presenter, a good harmony emerged on account of the common hobby that both realized they had: the mus. "I challenge you to a little game," said the Basque.
Sobera was struck by the curly hair of the lady. "It lives up to the continent that your name refers to," he commented amusedly. Although he tried to get to know her better, asking her about her tastes and what she expected from love, the truth is that the presenter is happily married, so Africa had to leave the restaurant alone but hoping to find his better half at another time and in another place.