Affected by the Essure contraceptive: "We are sick of being the crazy women on the pier"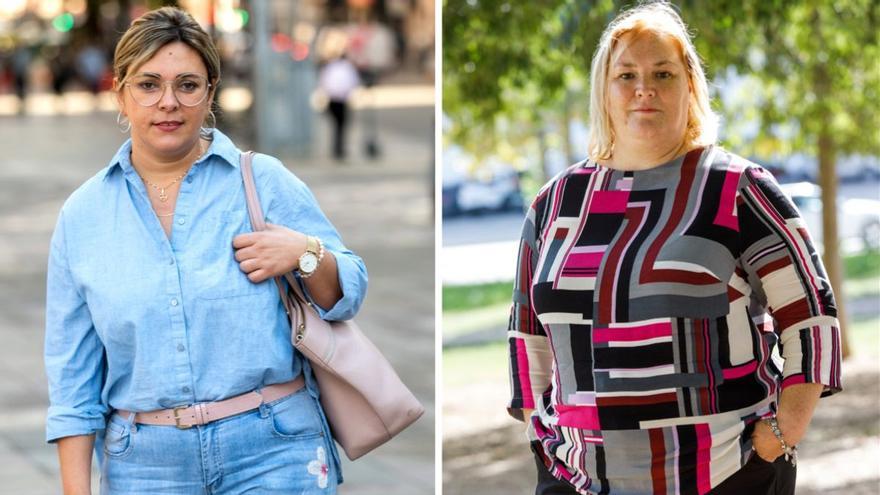 It looked like the contraceptive perfect: in contrast to the classic fallopian tube ligation, which required surgery, the Essure was a kind of dock that was placed in just 15 minutes, without the need for anesthesia, and that permanently blocked these female organs. But some women, over time, began to suffer side effects.
"Me I got fat lived with base pain, i suffered depression, I had bleeding, My hair was falling out … ", says this neighbor from Lleida. She lived like this for three years until in 2019 they removed the device, operation by means of the device." They had to remove my fallopian tubes, when, before the Essure, they were healthy. And yet they still remains: one millimeter of the device in the uterus and one centimeter in the colon. There is a risk that pierce the organs and that's why I have to undergo a second operation, "says this woman.
The Essure Free Platform has, in Catalonia, more than 800 women affected for this contraceptive. Throughout Spain, there are about 3,500, although the entity believes that there are many more, since not all are part of the platform. Between 2007 and 2017, Catalonia put the device on 6,483 women, according to figures from the Ministry of Health. Throughout Spain, it was placed in 80,000 women, as estimated by the Spanish Society of Gynecology and Obstetrics (Sego).
"Many times we are the ones who have to get the action guide from the doctor," says an affected
Free from Essure, Oprea specifies, is unmarked from legal matters, despite the fact that there are women who, individually, are struggling in court. The platform claims, essentially, that Bayer recognizes the damage generated and the creation in Spain of a medical protocol to treat them. So far there is only one medical guide. This protocol goes through the realization of the diagnosis (that is, the identification of these symptoms as a consequence of the device) and the removal of the device as treatment.
"We want this guide to become mandatory compliance. Many times we are the ones who have to get the action guide from the doctor, "says Oprea. Like other victims, she denounces that there are health workers who do not believe her testimony." Some call us the crazy women on the pier. We have stayed with this nickname, we are fed up. "Even so, she is noticing a" change in care ": although there are still few, there are already medical consultations directed to Essure in which they work, for example, strengthening the pelvic floor and psychological care is given.
What was the Essure?
"Essure was a contraceptive that was placed inside the uterus plugging the fallopian tubes. Was metal, it carried nickel and other metals. It was definitive and for life, it was cheaper than a tubal ligation and had much less risk ", explains the Head of the Gynecology Service of the Hospital Clínic, Francesc Carmona. However, around 2013, especially in the US, there began to be women who had "nonspecific symptoms, such as abdominal pain, rare skin reactions, allergies, chronic fatigue "which" seemed to have relationship with the Essure ".
This gynecologist assures that, when there are side effects, the best is the device removal. "With that you get the women to improve and the pain to disappear." There are several options to remove the Essure: one, perform a hysterectomy and remove the uterus; another, remove only the tubes; and finally remove only the device, which can be done hysteroscopically or laparoscopically. However, there are women who, after the withdrawal of the device, have continued to suffer urinary or fecal incontinence.
"It seems that what happens to women is less important than what happens to men. Many times the diseases that women present are not believed," says a gynecologist
Why are there doctors who do not believe these women? "It may have to do with who they are nonspecific symptoms, that can correspond to many causes. And there is always a gender bias. It seems that what happens to women is less important than what happens to men. Many times the diseases that women present are not believed ", reflects this gynecologist.
As precise Fede Heredia, coordinator of the Hysteroscopy Group of the Catalan Society of Gynecology of the Acadèmia de Ciències Mèdiques de Catalunya, although it is true that Essure has caused harm to some women, for the "vast majority" it has worked.
With "discomfort" 10 years later
TO Carmen Gonzalo, 43 years old and a neighbor of Ripollet (Barcelona), the Essure was implanted in 2011. "I had bleeding for a year and a half, I weigh 120 kilos, I had hives, urine infections, pain as strong as those of childbirth, they fell the teeth … Until this year they did not know that it was due to an allergy to this device, which has nickel, "says Gonzalo. "All of us affected have had to undergo surgery. They removed my uterus and tubes. And they don't know if they will remove my ovaries, "he adds.
Gonzalo also denounces the treatment he received by a gynecologist from the Hospital Parc Taulí (Sabadell), that it was about "crazy" despite the fact that she arrived at the center with bleeding. "That is why we ask that a protocol be made to treat us: many doctors do not even know that there is a patient guide. And that Bayer be responsible: they sold us this as the best contraceptive method ", He says. She is working with her attorneys to achieve a compensation and, although it is already operated, 10 years later it continues with "annoyances".