Aena will concentrate all Barajas activity in T4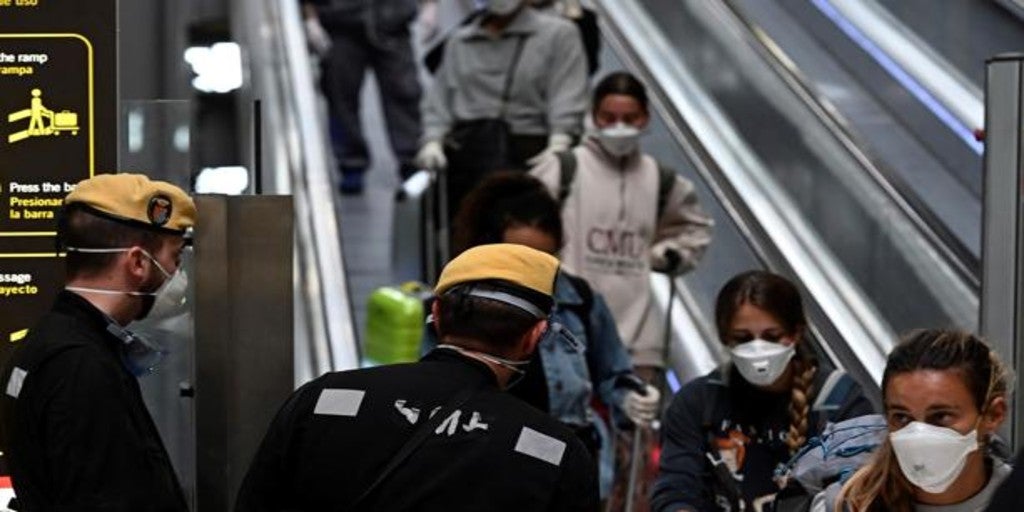 Madrid
Updated:
save

Spanish airports will be transformed by the coronavirus. The Minister of Transport, José Luis Ábalos, announced on Monday that there is going to be a "reorganization of the airport facilities" that will cause, in the first place, that all activity on T1, T2 and T3 of the Adolfo Suárez-Madrid airport Decks are grouped together in the first terminal. The intention is to expand this reorganization so that all infrastructure activity is finally concentrated in T4.
This measure, which will be approved by Aena's board of directors, will also affect other airports. In the case of the airport of Barcelona-El Prat, the activity will be concentrated in zones A and D of terminal 1. And at Palma airport, they will be included in zones B and D. In addition, Aena will suspend the payment of rent for commercial premises that are located at its airports. A measure that Adif will also apply to businesses installed at its stations. Both will open the door to renegotiate these contracts after the crisis unleashed by cornavirus.
Within the aviation sector, the transport minister has announced that the European countries "most affected by the coronavirus" are preparing specific measures for the industry. In Spain, the Association of Airlines has asked that the Government assume the parking fees now that so many planes are going to stay on the ground, which has a cost of 7 million euros for the sector.
But in addition to the possible subsidies offered to the sector, a possible restructuring of the holding company IAG, to which Iberia belongs, is also on the table due to the possibility that the British government will rescue Bristish Airways. Questioned about this matter, Ábalos has assured that "the Government has always been concerned about the Spanishness of Iberia and the company has always had our support."
New mobility restrictions
Beyond the air sector, the number three of the PSOE has announced that the Government will strengthen tomorrow, in the Council of Ministers, the restrictions on mobility. Commuter services will go from 100% to 50% in off-peak hours and 82% in rush hour, although "operators will have to make these percentages more flexible". The AVE offer, meanwhile, will be reduced to 30%, and of that percentage only 30% can be marketed. In other words, the high-speed offer will be reduced to 10%. The operations of transport vehicles with driver (VTC) will also be reduced..
Regarding the operations registered in the last hours in air transport, Ábalos has ensured that it has reduced an average of 82% in the Aena network. In Madrid, falls of up to 90% have been reached.
Regarding road transport, Ábalos has assured that the Government "will make the work of the carriers as easy as possible" and therefore it will be guaranteed that both the workshops and the service stations will remain open.