Aena passenger traffic plummets 45.5% during the month of March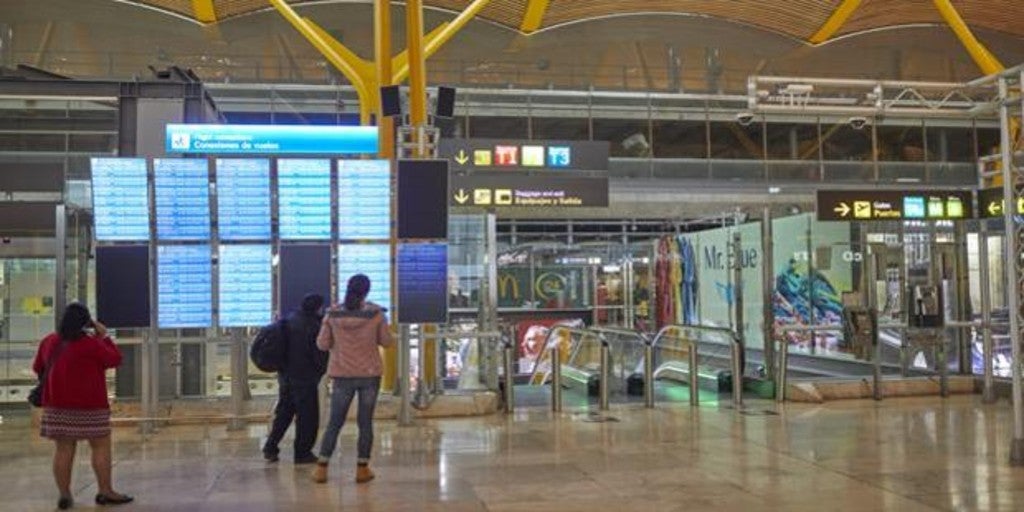 Madrid
Updated:
save

The coronavirus crisis has plummeted air traffic at Spanish airports by 45.5% year-on-year until March 24. That day alone, the drop was 97%. This was reported this Thursday by the airport manager, Aena, to the National Securities Market Commission (CNMV), in a statement in which the company communicates the measures it is taking to combat the pandemic and warns of the impact that the health crisis will have on its business.
To get started, Aena It has suspended its traffic and profit forecast for 2020, "due to the lack of visibility on when this trend will subside." Just before the coronavirus spread broke out, Aena raised its estimate of passenger growth for this year to 1.9%.
The context has been transformed in a matter of weeks. The pandemic has forced Aena to make drastic decisions, such as closing several terminals of Adolfo Suárez-Madrid Barajas and Barcelona-El Prat airports. And to maintain its liquidity, the company is renegotiating service contracts (security, cleaning, maintenance, etc.), has eliminated expenses and has paralyzed new non-essential hires.
"The aforementioned adjustment is aimed at obtaining a reduction in the average monthly cash outflow from operating expenses of approximately 43 million euros," the public company explained to the CNMV on Thursday.
The company has also highlighted that it has liquidity worth 1,350 million euros and that it has the capacity to issue through the Euro Commercial Paper (ECP) program of up to 900 million euros, of which 350 million euros have been issued. The issuance of new promissory notes will be evaluated based on the availability of this market. The airport manager is also negotiating with various entities to obtain «new facilities and loans».
Regarding the shareholders' meeting, which was to be held on March 31 and April 1, Aena He recalled that he decided to cancel it due to the spread of the virus. When it is held, the dividend that the company will distribute this year will be set.
Airports in the airport network are considered infrastructures of general interest, so they must maintain a degree of activity that guarantees service to commercial aviation if necessary, as well as other types of aviation such as air cargo or police services. , Civil Guard, sea rescue or organ transplant, among others.