"Advertising is an investment that you cannot stop making, and even less, in crisis"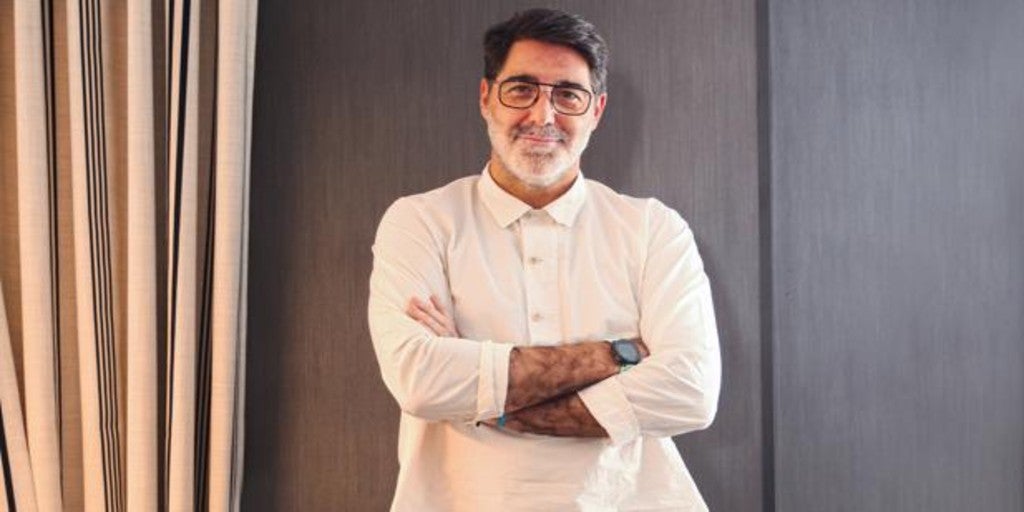 Updated:
save

Agustín Vivancos is CEO of PS21, a creative transformation company in which the latest advertising campaigns for KFC, Lidl or Adecco have been cooked and which has also just won one of the most coveted accounts, that of BBVA. Last July, Vivancos was elected president of the Transformative Creativity Association, the employer's association for advertising agencies. We spoke with him by phone about the investment in ads in Spain in times of pandemic, how consumption moves now and the content of the campaigns.
Is advertising spending picking up after the crash during the state of alarm?
—We have not noticed a decrease in work, we have had to help our clients in the pandemic more than ever. We have had to work on more scenarios, be more flexible and act faster. The industry is now on the rise as companies have realized that yes or yes they have to do commercial communication to sell more and that in the end, advertising and communication are the engine for companies to sell. I think advertising is going to be more relevant than ever because many companies are going to realize that stopping commercial communication for three months has an effect on sales beyond what they had thought. Commercial communication continues to be the engine of the economy.
It implies that the commercial communication of many companies was stopped for three months …
It depends, there are sectors that stopped because they stopped selling or because they were not open and many others stopped investing as a precaution because there are still people who see communication not as an investment, but as an expense. It has already been shown many times that commercial communication, and there are many studies that support it, is an investment that you cannot stop making, and less, in crisis. It has been shown, both in the crisis of 29 and in all the others that have existed, that whoever invests in times of bad economic times always comes out stronger and in the long term, is worth more on the Stock Market and sells more. But, there are companies that see the outlay on marketing and advertising as an expense and not as an investment and that will take its toll. In a market where consumers receive millions of hits and where you have to always be in the consumer's mind, stopping can be expensive.
During the weeks of confinement, advertising practically disappeared from some media …
However, those who advertised had much more impact because there were few competitors. What's more, they got better prices and better coverage because people were reading newspapers and watching television more than ever because they had nothing else to do. Just when you have all the consumers at home with all the means, you wonder how it can not be invested there. We recommend our clients to invest and those who have done so will come out stronger.
Is consumption picking up again?
Yes, customers are selling much more than during the pandemic, although they are not yet at the previous limits. There are brands that are very happy because they did not expect such a quick reaction. You can see that people continue to consume as soon as they return to the new normal, people like to return to their life and that makes consumption go up.
Is advertising a different approach being taken with this "new normal"?
There are two factors here; On the one hand, messages of optimism are given, with campaigns that try to connect with society and on the other hand, we see fear, since there is fear of risking creativity. There is caution, but we are already seeing the first outbreaks of joy with the confidence that we have passed the worst and this is going to throw up.
Do you have a plan B in the advertising agencies in case there is another confinement?
We have already learned protocols with clients and with campaigns and now we always think about whether a campaign would work if there was a regrowth.
Faced with pressure from users and consumers on social networks, is advertising now more politically correct than ever?
I think there is more censorship now than ever. There are many commercials that cannot be done without a mask, when in reality the advertising is fiction, it is like a movie. The networks self-censor us because before any negative comment, the brands consider removing 'spots', when in reality it should not be like that. You have to think that you have another strategy and that there have always been negative comments and always will be. You have to assume that there will be a part of the people who are going to criticize you because there are social networks that only serve to criticize. Unless the ad is really clumsy, the recommendation has always been to push forward and when brands have done it, they have done better. This is an example of what happened to the KFC campaign. In the end, the more people criticized, the more the brand sold. That is our experience in general, the more a campaign is criticized, the more it sells since the more people talk about it, the more impact it has and if the product is good, the more people consume it.
What do you think of the announcements that the Government is making to prevent coronavirus infections?
I remember the Euro or AIDS campaigns, which were very shocking and people really changed their behavior and I think that now the opportunity has not been taken. The campaigns have seemed to me little noticeable, lazy, they do not catch on and we will not remember them as ads that managed to change habits. Sometimes you have to be tough, as with the DGT messages, but I think the tone used has not been optimal to change the behavior of society. It has been a missed opportunity to have a more powerful impact.
How has a small and independent agency like PS21 managed to be responsible for BBVA's campaigns?
We have come out of this crisis stronger, we have not lost any clients and we have gained one of the most important clients in Spain, such as BBVA. I think there is a paradigm shift and a multinational is no longer associated with a large or small agency. Talent, flexibility and freshness is what makes the difference. We have a very high level of talent attraction and not having pressure from the Stock Market does not pressure us in case of losing money. We have not done ERTE, we have had the team motivated and thanks to that we have won this account.