Advertisers leave 'Big Brother' but viewers don't | TV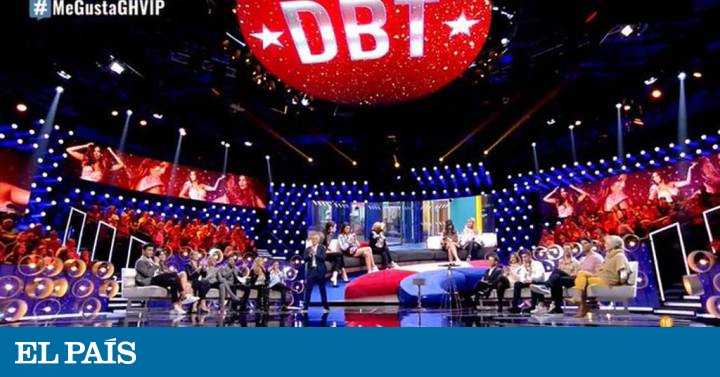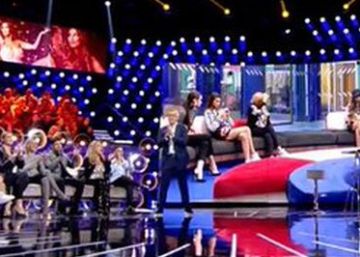 More than 40 advertisers have turned their backs on Big Brother as a sign of his rejection of the alleged sexual abuse that Carlota Prado suffered when he competed in 2017 and the questioned reaction of the program. But the public is still faithful to his appointment with the reality Telecinco, which now heads the final stretch of the seventh edition of its version with famous participants.
Last Thursday, when dozens of brands had already communicated their break with the program, the gala, in which Antonio David Flores left the house of Guadalix, was the most viewed within an edition that in turn is giving some quota data of screen that have not been seen for years. A total of 3,662,000 viewers (35.8% screen share) followed the most watched broadcast of the VIP format since 2015, six times more than the data achieved by Antena 3 (5.7%).
Good numbers were repeated on Sunday. GH VIP: The debate He led his band with a wide difference by achieving 22.8% screen share and 2,835,000 viewers. Captain America the First Avenger, in La 1, it went a long way, with 1,397,000 viewers (8.5%), Corporate party, in Antena 3, it was the third option with 1,180,000 spectators (7.7%).
The absence of many of its advertisers was noticed during the programs. At Thursday's gala, a greater number of self-promotions (program announcements of the chain itself) was noticed in the scarce advertising breaks, in which 24 brands were counted. That same night and throughout the following day, to the already announced exodus of Nestlé, MediaMarkt or Carretilla, other great advertisers such as Tous, Telepizza, Telefónica, Pepsi, Balay or Ferrero Rocher joined, to exceed 40 companies. In the end, the three and a half hours of the program this Sunday resulted in only three advertising breaks, compared to the six hours that the space had the previous week. In them, 27 brands were announced.
The telecommunications operator Fi Network was the first to communicate the end of its relationship with the program, Monday of last week, coinciding with the International Day for the Elimination of Violence against Women: "Given the recent events that have emerged in light of the alleged case of sexual abuse of a contestant from Big Brother of the 2017 edition, they terminate the sponsorship agreement that linked them to the program ", they were explained on social networks. Many of the other companies also used their channels to communicate that they were withdrawing their advertising, in some cases not even with an advertisement, but in response to the questions of some of the users who urged them to do so.
. (tagsToTranslate) advertiser (t) abandon (t) big brother (t) viewer (t) broadcast (t) Sunday (t) count (t) three (t) advertising break (t) (t) (t) best (t) share (t) screen (t) program (t) 2015



Source link