Adult animation gets older | Television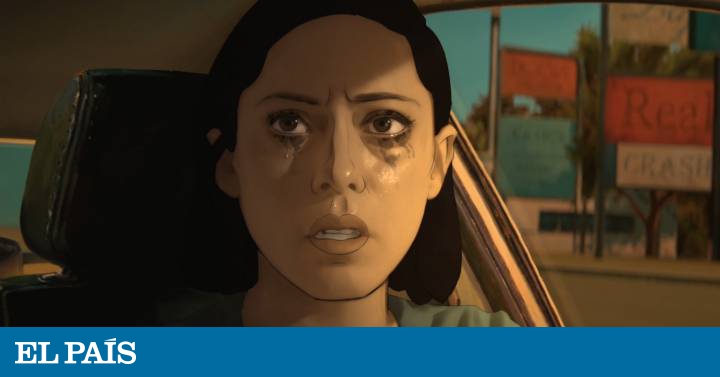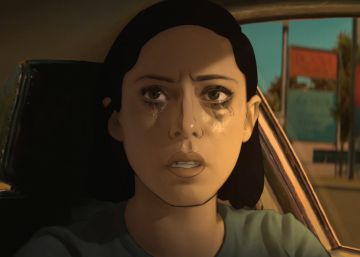 Alma is deaf in one ear, tending to drink and to be unhappy by choice. Drag the trauma of his father's death in a traffic accident; Years later she suffers another. When he wakes up from his coma, he begins to have what he thinks are visions of his father, which teaches him to live through time and in several realities at the same time. The wrap is science fiction, but Unone (recently released on Amazon Prime Video) is a series about depression, mental illness, family and not knowing how to be at peace with oneself. The animation serves here to transport the viewer.
With those ambitions, Unone It is linked to what is expected of a series of drawings for adults lately. There are no longer just comedies like South Park (who just released his season 23) or Family Guy, but the animation now dares with all kinds of rough and complicated themes and elaborate visual proposals.
Unone It is the first adult animation project of Amazon Prime Video. Created by Raphael Bob-Waksberg and Kate Purdy, it is not only the example that the themes used in these fictions have been matched with those of real action, but of how to experiment with the technique, in this case to create a halo of unreality. Undone uses rotoscopic animation (it is drawn on the actual recording frames), a procedure used in movies like Heavy metal, Beauty and the Beast, Tron or To Scanner Darkly, and that already in the thirties of the last century they served to give life to Betty Boop or Popeye in animated shorts. Unone Goes further and mix animation techniques, such as the use of oil painting for some of the backgrounds.
The adult public has been the target of animation fiction chains for decades, especially since the birth of The Simpson in 1989 (although this series is more focused on a family audience). In the nineties it was the then omnipresent MTV that opted for drawings that included swear words, blood was seen and there was violence, like Beavis and Butt-Head or Celebrity Deathmatch. And at the end of that decade came two fictions that still remain on the air: South Park Y Family Guy. In the first 2000 all the chains were launched to replicate that success, but they stayed on the road. Products such as survived American dad, The Venture Bros, Archer (newly released in Spain on Netflix its tenth season and renewed for at least one more) or Robot chicken. And a specialized station, Adult Swim (home of some of the series mentioned above) also emerged in the United States.
Each time the public has been accepting better this type of series without prejudice of any kind because of being drawings by recognizing themes, characters and stories with which they feel represented. With the rise of the services of streaming, the evolution has gone to more until reaching the maturity. Especially for the Netflix offer, which features original series on its platform such as BoJack Horseman (also from Bob-Waksberg), Tuca & Bertie, Big mouth, F is for Family or Disenchantment. The first is starring a horse that was a successful actor in the Hollywood of the nineties, is addicted to drugs and alcohol and suffers depression; the second tells the relationship of two friends when they enter adulthood; the third shows clearly the passage to puberty; the fourth is a bitter vision of the family in sitcom format; and the fifth is a twist of the creator of The Simpson to the stories of princesses and magic with an alcoholic protagonist and parrandera.
BoJack Horseman, which can be considered as the turning point, its sixth and final installment is pending release, with which it will become Netflix's second longest non-child fiction alongside House of Cards (already finished) and only behind Orange is the New Black (closed with seven seasons). Throughout these years he has dealt with issues such as asexuality or suicide in the face and developed with complex and contradictory characters throughout his episodes.
Another Netflix offer Love, Death & Robots, coordinated by David Fincher and Tim Miller, in which each episode is a science fiction short in which different animation techniques are exercised. In the last Emmy awards the series won five awards, including the design and animation of characters in the episode The Witness, written and directed by the Spanish Alberto Mielgo.
Unone It is the finishing touch to this evolution with its mix of drama, comedy, surrealism and worked characters that have nothing to envy to any drama series. Could you have also had real action? Yes, but it would have been another kind of fiction, from its budget (which would have been full of expenses in special effects to achieve what was shown) to its environment, a fundamental part of the story. And in the end what defines a series as good is its history. And how is it told. Even if it is with cartoons, without prejudice.
. (tagsToTranslate) animation (t) adult (t) make (t) older (t) new (t) new (t) technology (t) allow (t) to exploit (t) dramatic (t) possibility (t) dramatic ( t) aesthetic (t) aesthetic (t) drawing (t) animate



Source link