Adriel Guerra from Gran Canaria, champion of Spain for children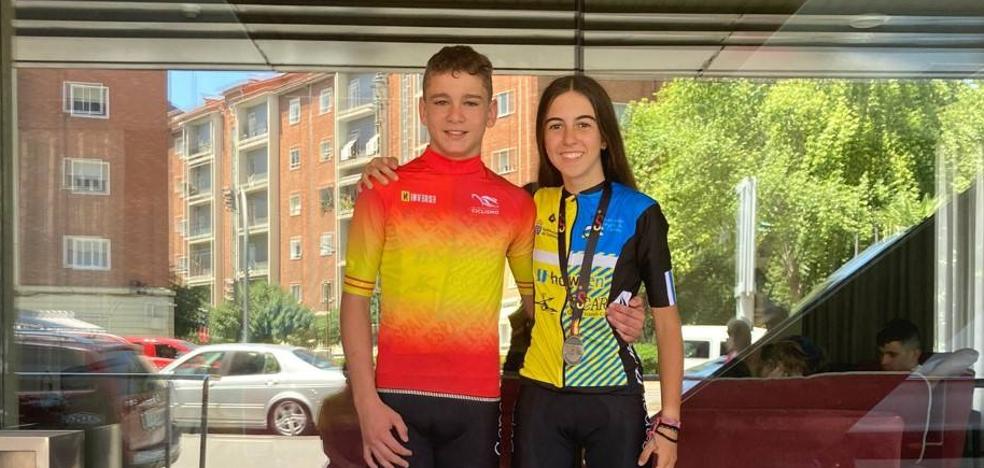 cycling
At the Nationals held in Valladolid. Her teammate Daniela Báez climbed to the second step of the women's podium
This Saturday they were celebrated in
Valladolid the
Spanish championships in the category of School and Juniorwith the participation of the vast majority of all the communities with their respective teams, with BTT XCO, children's, cadet and junior tests, under a 4.5-kilometer circuit in the town of Cerro de las Contiendas.
In the
child category,
the victories went to Adriel Guerra from Gran Canaria, from the Canarian national team and belonging to the Telde CC Piconera team. Adriel knew how to stay among the first and reached the finish line as the winner with a time of 37 minutes and 17 seconds, with the Catalan Seff coming in second, ten seconds behind the Gran Canaria native, and 16 seconds ahead of Madrid's Martín Gutiérrez, who was third podium place.
And if the tour of the men was exciting, that of the
females Something very similar happened with a nice fight between the first three. The victory went to the Andalusian Irene García, while
Daniela Báez from Gran Canaria, also from Telde and belonging to the CC Piconera de Telde,
she crossed the finish line just 32 seconds behind the winner and was brand new runner-up.