Adriana Ubani sneaks into the family plot of 'Love is forever'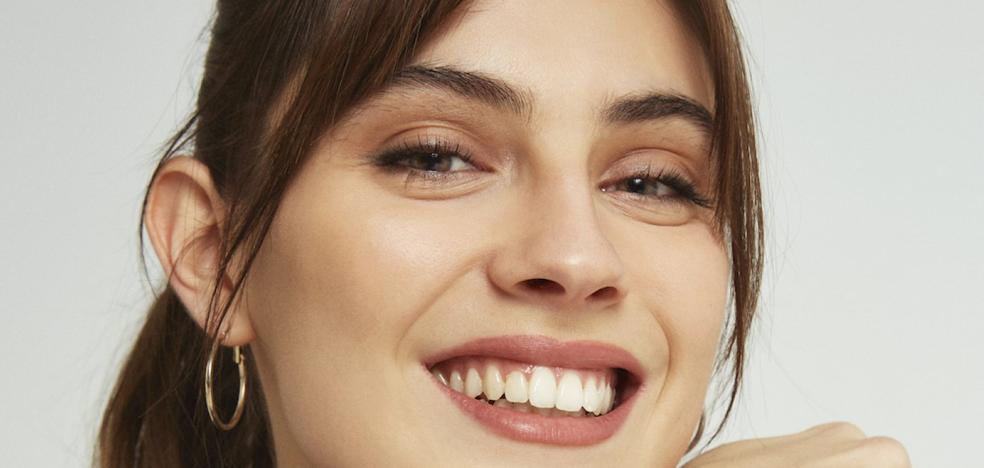 The young performer brings to life the character of Andrea, one of the novelties of the eleventh season of this production broadcast by the Antena 3 network
Every afternoon, an average of 1.2 million viewers have sat down in front of the television to follow
Antenna 3 the adventures of the protagonists of the series
'Love is forever'. With the premiere of
11th seasonwhich is about to fall, the followers of this series, which can also be followed on the payment platform ATRESplayer Premium, will become familiar with
Andreaone of the new characters that are incorporated into this fiction and that comes to life in the skin of
Gran Canarian actress Adriana Ubani, born in 1997.
The young performer exudes enthusiasm when she gets on the phone after one of the intense recording sessions for the new season of this popular Spanish television production. She knows that this Andrea could be a turning point in a professional career that she has just started. «
What I am already sure of is that it is generating a lot of experience and tables. This type of series requires a lot of work and study. I had never been before in such a big project, which takes so much time to prepare. It's all a gift. I want to think that my training and my previous experience help me, although this project is developed in a
totally different code», he confesses.
He assures that the recording of this 11th season "is going very well". And advance some details of it. «
Manolita and Marcelino They continue as a leading couple.
My mother is Manolita's cousin and I am her daughter.. We have lived all our lives in Miami and now we return to Spain. My second cousin also returns. During that family reunion many things happen, "says Adriana Ubani.
cast mates

In this family plot,
Melanie Olivares gives life to Nieves Sanabria, the mother of the character of the island actress. Her father, Ricardo, is in the hands of
George Bosch, another veteran of the stage, the cinema and the small screen. «With Jorge I had not worked before. And the experience is being great. With Melani, yes. We coincided in the theatrical production of
'A Midsummer Night's Sex Comedy', which was on tour in the Canary Islands. The series has been a very nice reunion with her. I think we have generated a relationship different from that mother and that daughter. We started with a little advantage due to the fact that we already knew each other before.
We are both very happy and I think the series is going very well», emphasizes this actress who was also part of the cast of last year's production of 'Don Juan' that took place in different enclaves of the Vegueta neighborhood.
Adriana Ubani landed in 'Amar es para siempre' thanks to a casting. «
I did a casting for another project. But the bosses of that selection test were the same as for 'Amar es para siempre'. Then I was proposed for the character of Andrea.
Daniel Cabrera, who plays my second cousin in the series, he did the casting with me. We did the test as a couple and they liked it and they took us both at the same time for this project », he recalls.
Director

Eduardo Casanova is the director of this series. «He has very clear ideas, he is very demanding and that is greatly appreciated.
When I say that it is demanding, I mean it in the best possible way. In addition, he listens a lot and trusts a lot in the actors who have been chosen for the different roles. It's a pleasure to work like this. With Daniel and me he is behaving in an incredible way.
We are seeing him a lot, because the beginning of each season is always directed by him", He says.
«It is shot very quickly, with two or three takes per scene»

The series 'Love is forever' far exceeds 2,000 episodes broadcast in its ten seasons. This requires, seen from the outside, a frenetic recording pace and millimetric planning so that each new installment does not miss the appointment with viewers every afternoon, from Monday to Friday.
Adriana Ubani, according to what she lives in the recording of the 11th season, corroborates that impression. "Yes, it rolls very fast. Two or three shots per scene, which forces you to always be very present. You have to be ready at the moment and active all the time. That's hard, but it's what makes this so beautiful and special. All the time many things happen. Everything is very much alive and it goes away very, very fast », she confesses.
For a young actress like Adriana Ubani, this way of working implies maximum learning. «One of the things that I see best for me is that it is a very large shoot, in which there are many plots and many sequences are recorded every day, which forces me to be attentive and concentrated with everything that surrounds me. . I even notice my own 'raccord' [la continuidad de los planos]whether or not I carry the same bag, the details of the wardrobe... Sometimes it even forces you to improvise and solve things very quickly, "he proudly emphasizes.
Except for the possible skits that will come out in the coming months of the Canarian stage production 'I killed Kurt Cobain', which is based on a text by Rosa Escrig and co-stars with María de Vigo, Adriana Ubani does not currently have another project interpretation with which to make this series compatible. For her concerts with her group Pipiolas, she assures that they give her all kinds of facilities.