Adrián Campos, driver, manager and head of motorsport dies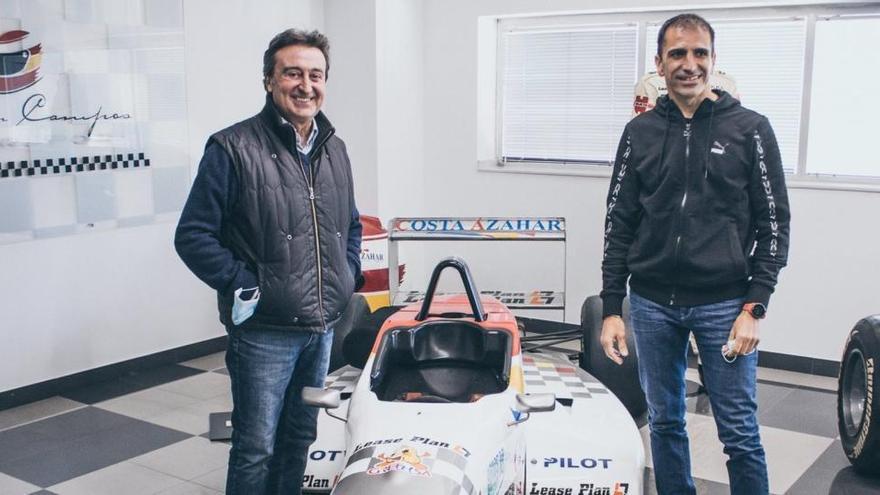 The former pilot of Formula 1 Adrián Campos Suñer has died This Wednesday at age 60, as confirmed by the Campos Racing team, which he founded and of which he was president and CEO.
"His heart stopped beating, but his memory will be the engine that will keep us all fighting to continue his legacy … Rest in Peace," he said on social networks.
Born in Alcira (Valencia) in June 1960, debuted in Formula 1 with Minardi on April 12, 1987. Father of fellow pilot Adrián Campos, played 21 Grand Prix until mid-season when he decided to retire in 1988. After a short period without racing, he returned to the tracks in the Spanish Touring Car Championship (CET), becoming champion in 1994 as the official driver of Alfa Romeo.
In 1997, ended his racing career competing in the 24 Hours of Le Mans with a Ferrari 333SP prototype. After the attempt to found his own team, Bravo F1, in 1992, in 1997, based on his experience as a driver, created Adrián Campos Motorsport, which later became Campos Racing and Campos Grand Prix, a project that had Alejandro Agag as a partner.
After a wide track record in intermediate categories of single-seater motorsports, in 2005 it managed to be one of the twelve teams that, due to track records and prestige, were chosen to be part of the GP2 Series, a contest that has established itself as the most important championship in Europe after Formula 1.
Among the pilots who have passed through his hands is the double world champion Fernando Alonso, of whom he was manager in those glorious years, in addition to Marc Gené, Félix Porteiro, Roldán Rodríguez and Antonio García, who gave the team its first victory in its first participation in 1998, as well as Giorgio Pantano.
At present he was the president and CEO of the team, which is registered in Formula 2 and Formula 3, while in 2021 it was going to make its debut in Formula 4 Spain.