Adored Violette Leduc | Babelia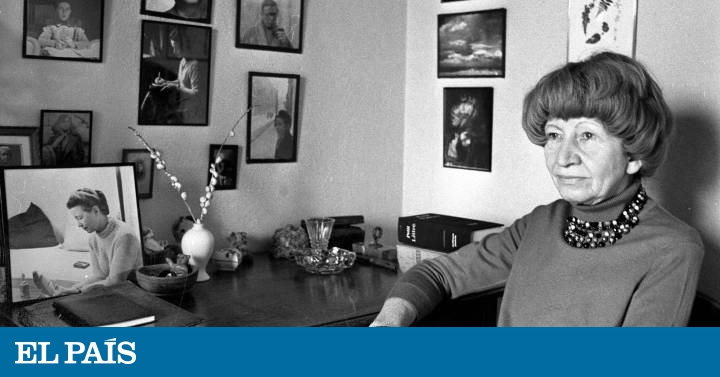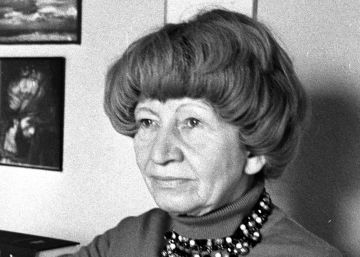 When I think of absurdly forgotten female writers, Djuna Barnes and Violette Leduc come to mind. If Marguerite Duras flies with her tongue, Violette Leduc is not far behind. The old and new conventionality, to which so many overrated authors shamelessly indulge, lies thousands of light-years behind writers like Violette Leduc, with which Simone de Beauvoir was unprecedentedly generous, at the same time that she accused her. more than once obscene and explicit. It could be true at the time when these two great writers had to live and suffer, but not now.
Violette Leduc not only writes, Violette Leduc sheds diamonds in each sentence, Violette Leduc cracks her tongue, sets her on fire, turns her into a dangerous animal, whips her, expands her, lets her flow like a river of melted stars in novels like Thérèse and Isabelle. Violette was bisexual, and in the novel I have just mentioned, she narrates a love-passion between two girls who are discovering their bodies and are being reborn from the same skin.
It's sweet and it's cruel, it's radiantly obscene and free, it's lyrical to the very shudder, it's like across the border. From what border? From the one that divides and separates great writing from simply correct literature, and which abounds so much.
She is the one that is going to survive in France, along with Marguerite Duras and some others, although she died while running in May 1972. Physically, she was not very pretty. In the Latin Quarter they called her "the ugly one." You know, the old beauty racism.
Her life was very difficult and Simone de Beauvoir had to help her secretly. She got to go hungry, she lived on the edge of the precipice, but I love her as if she were my sister, and I drink her words like an exquisite liquor.
The French, in his hands, is a dimension of light and darkness, one to the other as linked as the two strands of a braid. All his novels interest me: The suffocation, The bastard, The madness in the head, Thérèse and Isabelle …
Right now in Spanish they are only translated Thérèse and Isabelle, published by Mármara in 2015, and The bastard, recently edited by Captain Swing. It is enough with these two novels (among the best of his work) to realize who Violette Leduc is, who will return from the abyss to amaze us. I already said it on another occasion: Thérèse and Isabelle is he Song of songs del safismo: a novel that gives off an unreal light and that will resist the usury of time like a black diamond.
When you read it, you start to disdain cowardly literature, stripped of nerve and fire. If you haven't read yet Thérèse and Isabelle, fix that mistake soon. Let the flimsy and dead literature dance at the vanity fair. There is other literature that is knocking at your door and you have to get this woman out of the kingdom of oblivion.
It is not the first time I speak of her nor will it be the last. I love her like a bride who comes from the forest at night with wet hair and burning eyes. I kiss his skull, I throw myself into the luminous darkness of his prose.