Adif says the AVE will be cheaper by the end of 2020 | Economy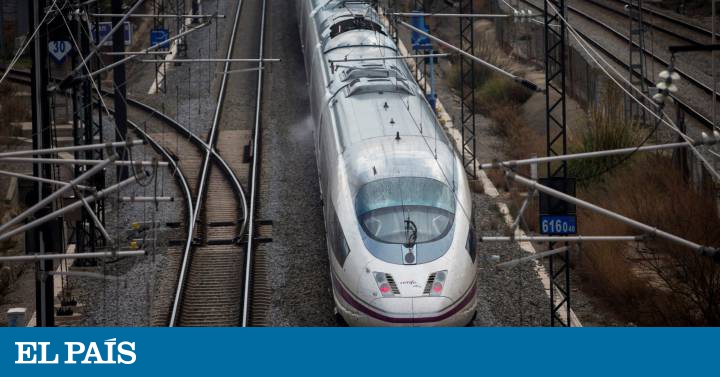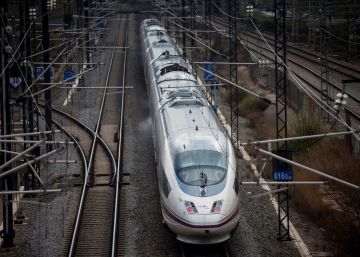 Adif has assured that the price of the AVE ticket will be reduced once the rail liberalization starts in mid-December 2020. The rail network manager estimates that the largest number of operators –There are at least three "solvent" offers, including Renfe– and the bonuses provided for the payment of fees, justified by a more intensive use of the infrastructure, will result in a benefit for the user in terms of cost. According to the public entity, the State will enter an additional 30% until 2025 for the fees, while circulation will increase by 65%, a percentage that has the potential to increase when the works of network and station improvements planned in various parts of Spain are completed.
The fees are the fees that operators pay to the infrastructure manager in exchange for their use and that until now only Renfe paid. They are calculated based on the maintenance costs of the network and the company expects to make known in September the estimate of them for the next five years to companies interested in competing in the Spanish market. Isabel Pardo, president of Adif, explained this Thursday, in a meeting with the media, that the proposal of the entity provides a bonus system to make this part of the system "more attractive" for operators.
According to the railway manager, the bonuses for the greater use of the network will benefit all operators that finally enter the liberalized market, although an increase in maintenance costs is expected. Pardo, who has not advanced in how much this reduction could be realized, ensures that this proposal has a broad consensus, and that companies can transfer this cost reduction to the price of the ticket.
The liberalization calendar in the hands of the public entity provides for a pre-award in December of the companies interested in entering the Spanish market and in March the framework agreements will be confirmed. For now, the private competition will be in the three main lines of the AVE that connect Madrid with Barcelona, ​​Valencia and Seville.
Macroperation in Chamartín
In the liberalized market, Chamartín station, in the northern capital, will play a crucial role. Adif has carried out the first informative study to remodel this key point of railway traffic, linked to Castellana Norte District and estimated at 966 million, and plans to take out the contest in October. The idea is to create a tunnel that an Atocha and Chamartín, with the aim of avoiding congestion. According to the plans, Atocha will also undergo a major remodeling, and will have 6 to 18 routes.
The entity has confirmed that there are also external companies involved in the liberalization process that have shown their interest in other ways that have not been put out to tender, for example in the north of the country.