Adif gives the "kick-off" to the race to enter to compete with Renfe in the AVE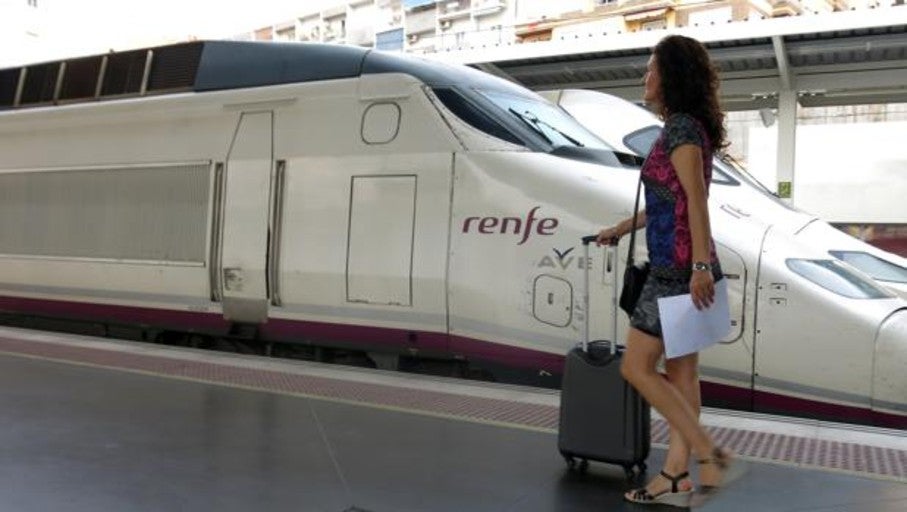 MadridUpdated:
Adif, the public company that owns the railway network, starts the race on Monday so that new companies enter to provide transport service of passengers on AVE train in competition with Renfe as of December 2020.
The company chaired by Isabel Pardo approves tomorrow the document from which companies interested in this business should design and submit before October 31 their respective applications to enter this business.
The French public railway company SNCF, Acciona, Globalia and the British Virgin are the signatures that, for the moment, They have publicly shown interest in disembarking in the AVE, while others, like Alsa, are weighing it.
The document that Adif approves this Monday in an extraordinary board of directors and that initiates the liberalization process is the so-called Final Network Declaration.
This is a detailed list of all the railway infrastructures so that interested operators request 'slot' or capacity on the tracks, stations and other facilities according to their business plans.
The document will be the result of the eventual inclusion in the provisional Network Declaration published in April of the allegations and contributions made to it by the interested companies, other agents of the sector and the National Commission of Markets and Competition (CNMC). ).
In the first provisional Network Declaration, Adif launched three possible railway offers, each with a different number of frequencies, to serve ten years in the three main AVE Corridors, Madrid-Barcelona, ​​Madrid-Levante and Madrid-Seville- Malaga.
This train offer supposes the entry of two new companies, given that the first of the packages, given their number of circulations, is taken for granted that will correspond to Renfe.
In addition, it implies raising the current offer of AVE trains by 60% through these corridors, up to 189 trains daily, compared to the current 119, according to Adif detailed then.
For its part, the CNMC calculates that the two new operators entering the AVE from this scheme will take more than a third (35%) of the market, which will also be greater than the one currently provided by the Renfe monopoly, with the consequent "improvement of services for citizens".
However, in its allegations to the Network Statement, the 'super regulator' recommended to Adif that the offer of such service packages "is not binding" and that all companies that request capacity should be attended to.
He also urged to change the tolls charged for the use of roads and stations to lower the tickets and recommended "facilitating the adaptation of Renfe" by fixing in five years, instead of ten, his service contract.
Once tomorrow the new Network Declaration is approved, Renfe and the rest of interested companies have until October 31 to request capacity. Subsequently, Adif plans to select operators in December that will break Renfe's monopoly.
. (tagsToTranslate) adif (t) compete (t) renfe



Source link