Adele reappears and jokes about her weight loss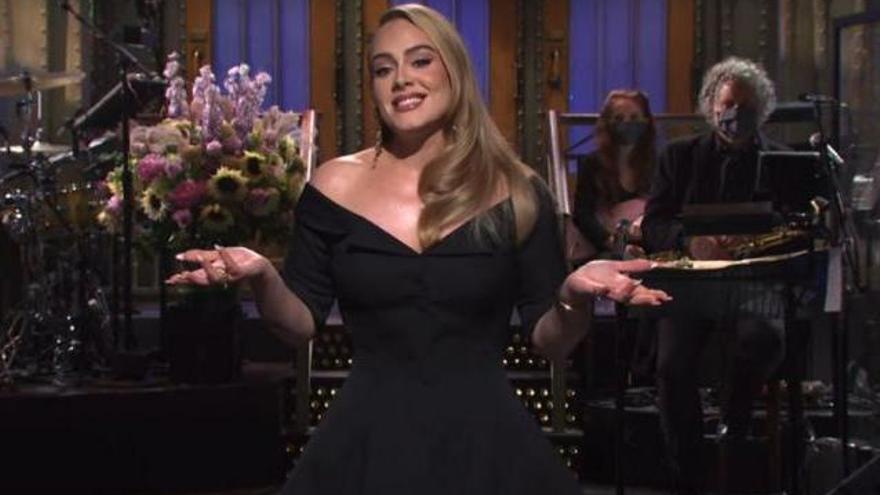 After a break of several years, Adele came back this Saturday October 24 to the media spotlight. The British singer debuted as the host of the legendary American show 'Saturday night Live', in which, in addition to talking about his new musical project, joked about his weight loss.
"I know I look very, very different from the last time you saw me," the artist acknowledged as she took the stage, "but actually, due to all the Covid restrictions and travel bans, I had to travel light and bring only half of myself. And this is the half I chose. "
Adele stated that the iconic American show changed the course of her career: "I am absolutely excited to finally host this show. A show that I not only love, really, but I'm in it. program that made my career take a turn nothing more and nothing less than twelve years ago. "
2008 was the turning point of the British and from nowhere she went to stardom, although personally it did not go so well, since his most internationally recognized successes are due to bad times that has happened in his life. "I am here because I have had many anguishes in my life, first at 19 and then, somewhat famously, at 21 and then, even more famously, at 25", referring to the titles of his first three albums. And what is missing from the singer's discography is a new album, well it has been five years without taking one.
Many have come to speculate that her participation in 'Saturday Night Live' would coincide with the publication of a new work, but she herself has been in charge of clearing all kinds of doubts in this regard by confessing that his album is "not finished" yet.
Despite her opening remarks that she would just perform during her inaugural performance, Adele couldn't resist. In the 'SNL' parody, the singer She played herself and gave away several of her hits, like 'Hello' or 'Someone like you', with which he closed the night. "Catch me next week on Love Island!" He said with a smile at the end of his performance.
An impressive night, in which Adele shone and although she gave few clues about her album, seeing the energy with which she returns, the album may reappear by surprise, like her at this moment.