Actor Juan Diego Botto, National Theater Award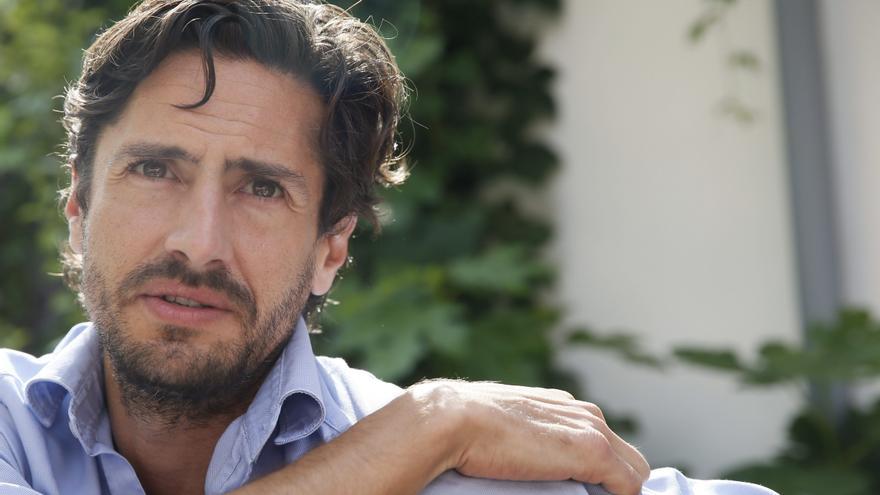 Juan Diego Botto has obtained this Thursday the National Theater Award corresponding to 2021, for its "deep and permanent commitment to the scene", As well as their ability to"reach the general public through a clear and simple language but loaded with poetry".
The jury has proposed the concession of this award to Juan Diego Botto (Buenos Aires, 1975) "for his deep and permanent commitment to the scene as vehicle for the transmission of uncomfortable political and social realities and his ability to make them reach the general public through a clear and simple language but loaded with poetry ".
Attributes with which he has made up his show 'Una noche sin luna', where he has demonstrated "his nature as a man of integral theater as a playwright and interpreter", as well as "the enormous validity that the Lorca discourse has at present," requires a statement from the National Institute of Performing Arts and Music (INAEM).
The National Theater Award, which is awarded annually by the Ministry of Culture and Sports and is endowed with 30,000 euros, rewards and recognizes the work of a person or entity in the theatrical field, preferably shown through a work or performance made public or represented during that year.
Born in Buenos Aires in 1975, Botto moved to Spain with his mother, the theater teacher Cristina Rota, and with his sisters, the actresses María Botto and Nur Levi, after his father, Diego Fernando Botto, was one of the thousands of Argentines disappeared during the military dictatorship of the 1970s. Director, author and performer, Botto debuted in the theater in 1987 with 'Alessio', a work by Ignacio García May produced by the National Dramatic Center.
His scenic career continued in the 90s with works such as 'Twenty years is nothing', under the orders of Eduardo Recabarren, and 'The ruffian of the ladder', a work directed by his mother, the actress, producer and teacher of generations of actors, Cristina Rota; with whom he also worked in 'Rosencrantz and Guildenstern have died' (2000). Later, in 'Despertares y celebraciones' (2007), a work signed by Botto himself, who had already made the leap to creation in 'The privilege of being a dog' (2005), for which he wrote several of the monologues that they made up the show and he was also in charge of the dramaturgy and direction of the play.
In 2008 he premiered at the María Guerrero Theater 'Hamlet', a play directed by and starring Botto along with José Coronado, Marta Etura and Nieve de Medina, among others. As an author he repeated in 'The last night of the plague' (2007) and 'An invisible piece of this world' (2012), a title in which he was directed by Sergio Peris-Mencheta and with which he won the Max Award for best author Revelation and Best Actor.
In 2020 he premiered 'Una noche sin luna', a show with which he continues to tour this season and where he has once again starred in a text of his own authorship under the orders of Peris-Mencheta, and which is the one that has earned him the National Award for Theater.
In cinema he has been nominated four times for the Goya Awards for 'Historias del Kronen' (1995), by Montxo Armendáriz; 'Plenilunio' (2000), by Imanol Uribe; 'Go away from me' (2006), by Víctor García León, and 'Ismael' (2013), by Marcelo Piñeyro.