Actor Enric Molina, star of 'Homeless', dies at 54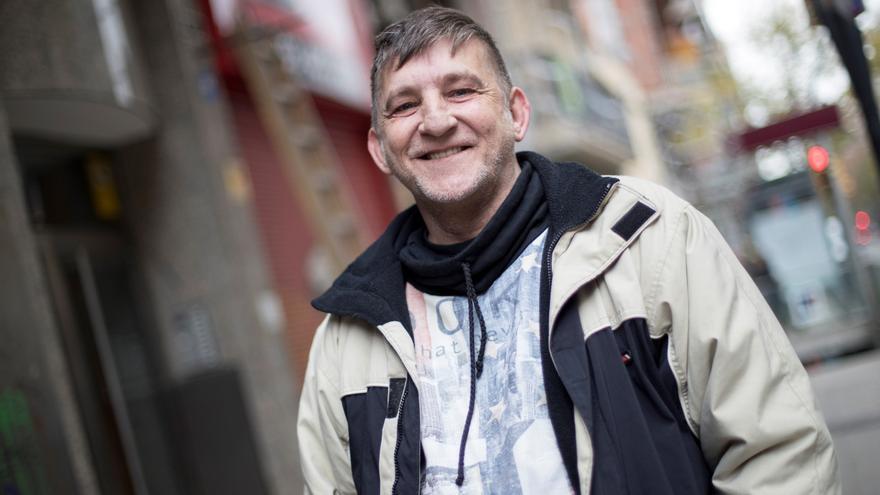 The actr Enric Molina, the protagonist of the film 'Homeless', died on May 22 at the age of 54 as a result of respiratory complications, according to sources linked to this film reported on Tuesday.
Molina had dedicated the last years to acting, after a very difficult life in which he had to living on the streets for more than eight years.
He was able to evoke this experience in plays such as'L'ultimate crit ', directed by Ivana Miño (Arrels Fundació),' Sis personatges, homage to Tomàs Giner ', at the Teatre Lliure, and above all, in the fiction film 'Homeless', directed by Xesc Cabot and Pep Garrido (produced by Atiende Films and Alhena Production).
'Homeless' ('Sense sustain', in its Catalan version) It premiered at the end of 2019 at the Gijón Festival and was on the bill for more than two months in cinemas throughout the peninsula.
In the movie, Molina embodies the character of Joan, a homeless man who lives in the streets of Barcelona with his inseparable dog Tuc.
The interpretation of Enric Molina, prodigious and overwhelming, was praised by critics, which highlighted her natural instinct for acting.
The same sources have assured that "His delicate health, a consequence of years of living in the open and aggravated by pandemic, has prematurely ended a career that was just starting now. "
Whenever he had the opportunity, Molina would say: "There is no harm that does not come for good; having lived on the street has allowed me to play the character of a homeless person with credibility, and contribute to opening people's eyes to this reality. It was easy, I just had to rewind a little bit. "