Activity declines in France and Germany in August and sows more doubts about a rapid recovery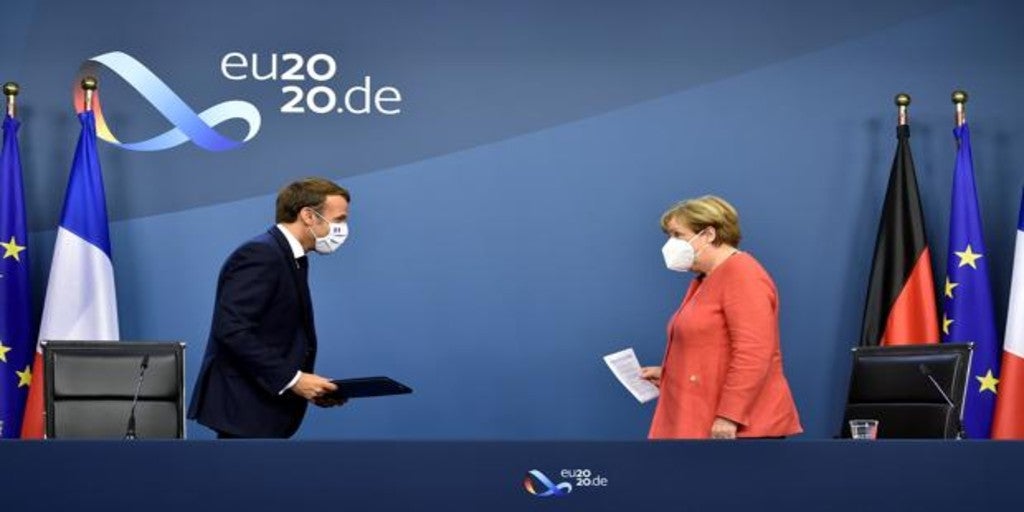 Madrid
Updated:
save

The growth of private sector activity in Germany and France has slowed significantly in August as a consequence of the weight that the negative evolution of the labor market and the outbreaks of the virus They are taking on domestic demand, according to preliminary data from the Purchasing Managers Index (PMI) produced by IHS Markit.
In the case of Germany, the composite PMI stood at 53.7 points in August, compared to 55.3 in July, its lowest in the last two months, after the service sector activity index stood at 50.8 points from 55.6 in July, while the PMI manufacturing index has risen to 53 points, compared to 51 the previous month.
"Preliminary results for August show that the recovery has lost some momentum," explained Phil Smith, an economist at IHS Markit, referring to data from Germany, where the slowdown focused on the service sector as a consequence of new travel restrictions and declining employment, "which continues to undermine demand."
For its part, the PMI composite index for France in August it stood at 51.7 points, compared to 57.3 in July, its worst reading in two months, with a decline in the activity indexd in the services sector up 51.9 points from 57.3 in July, while the manufacturing PMI has returned to recessive territory, with a reading of 49 points, compared to 52.4 in July.
"After the strong expansion in July, the growth momentum has faltered a bit and the expansion of new orders has slowed down at a very strong rate as the manufacturing sector contracted again, "said Eliot Kerr, an economist at IHS Markit, who also highlighted the impact on the recovery of the new acceleration in the layoff rate.
"Overall, the results highlight the fragility of demand conditions faced by French companies and planting new doubts about 'V' shaped recovery that many had expected, "he added.