Activist Helena Maleno denounces her "violent expulsion" from Morocco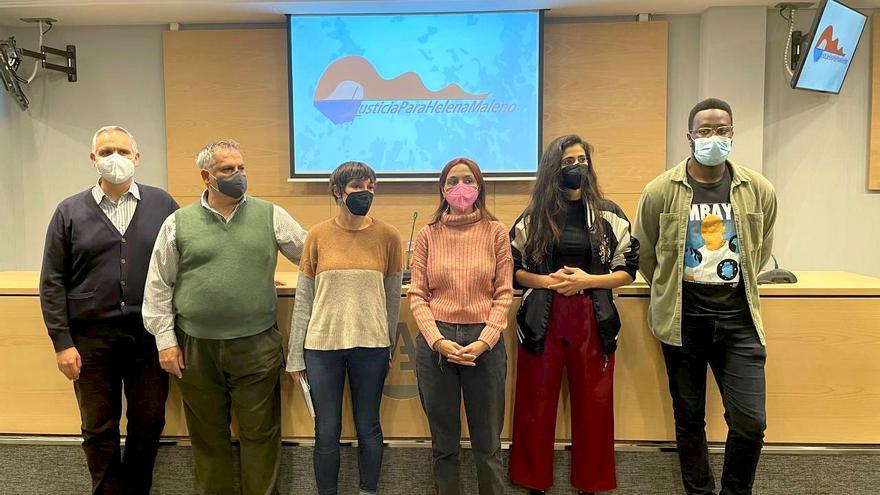 The activist Helena Maleno has denounced this Monday that Morocco has "deported and expelled her with violence" and has accused the Ministry of the Interior of Spain and the Moroccan Police of harassment and having endangered his life and that of his daughter.
"Since April 2020 I have suffered a total of 37 attacks, death threats, assaults, follow-ups, police surveillance, wiretapping and two assaults on the family's home. The Ministry of the Interior, specifically the UCRIF (Central Unit of Networks of Illegal Immigration and Documentary Falsehoods of the National Police), in collaboration with the Moroccan Police, are responsible for this harassment, which has come to endanger my life and that of my daughter during these months, "Maleno said in a video.
The spokeswoman for the Caminando Fronteras collective has indicated that she was expelled from Morocco, where she has lived for two decades, on January 23 and that she was separated from her daughter for 32 days, with whom she was not allowed to meet.
Maleno has regretted that despite the fact that two judicial procedures in Spain and Morocco have recognized that his work in defense of the rights of migrants is not a crime, he has suffered years of criminalization, violence and threats, both in his own flesh and in that of their relatives.
"I demand that the governments of Spain and Morocco stop persecuting me and my family"
After acknowledging the "efforts" of the Ministry of Foreign Affairs and the Minister of Social Rights, Ione BelarraIn order to protect her and her family, she has denounced that "unfortunately the State sewers and their actions in the persecution of human rights defenders have more power" than could be imagined. "I demand that the governments of Spain and Morocco stop persecuting me and my family, that they purge responsibilities within their institutions, that they repair all the damage they have caused. Defending rights is a democratic duty, enough is enough, I demand justice ", concluded Maleno.
Furthermore, in a letter addressed to the Prime Minister, Pedro Sanchez, different non-governmental organizations demand recognition of Maleno's work, his protection, the end of the criminalization of their work and repairing the damage caused.
The International Federation for Human Rights, the World Organization Against Torture, Urgent Action Fund for Women's Human Rights, Women's Link Worldwide, Front Line Defenders, Oxfam Intermón, NGDO State Coordinator, Migrants with Rights Network, CEAR, Asociación Pro Derechos Humanos de Spain, the Jesuit Migrant Service and the Alliance for Solidarity are some of the signatories.