Active cases decrease by 5.3% over the course of a week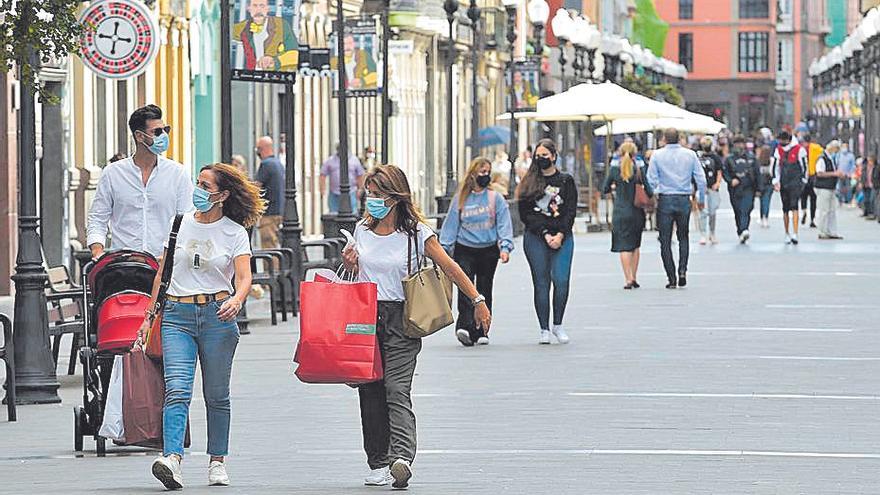 The autonomous community has managed to reduce active cases of Covid-19 by 5.3%, in the course of a week. This is reflected in the latest data released by the Regional Executive Health Department. Following this line, until last Saturday, the Islands concentrated a total of 6,512 clinical pictures in progress, while yesterday the count was encrypted at 6,170. Also, during the day on Saturday, the region added 113 infections of the virus, so that the accumulated diagnoses since the beginning of this health crisis already amount to 16,644.
It should be noted that in the last 24 hours the region had to mourn a new death in Tenerife. The deceased, a 48-year-old man suffering from previous pathologies, was admitted to the Intensive Care Unit (ICU). This latest death brings to 269 the number of deaths linked to the complications of the pathogen, since the beginning of this global pandemic.
The latest statistics managed by the health administration also shows that 43 medical discharges have been made in the Canary Islands since last Friday, so the sum of patients who has managed to free themselves from the condition already reaches 10,205.
On the other hand, the number of people who are admitted to a hospital in the Islands remains almost unchanged, with 227 patients in Covid plants and 44 in ucis. Most are concentrated in Tenerife, where 117 affected people fight against the disease in the plant and 26 in critical areas.
Taking into account the detections broken down by islands, Gran Canaria is the worst hit and accumulates 8,514 cases -41 new – and 2,854 active; Tenerife follows, with 5,823 accumulated cadres -total 54- and 3,156 active; Lanzarote, with a cumulative figure of 1,221 patients -12 new- and 81 active cases; Fuerteventura, with 741 accumulated diagnoses – total one – and 50 active; La Palma, with 192 accumulated -one new- and five patients pending their evolution; La Gomera, with 88 accumulated -for not registering new cases in the last hours- and 12 active; and El Hierro, which brings together 64 detections since the beginning of the pandemic, after adding four new frames and raising its active cases to 11.
Test
Detection tests play a fundamental role in containing the pathogen. So far, 463,332 Polymerase Chain Reaction (PCR) tests have been carried out in the Archipelago, of which 4,418 were performed last Friday.
As the Ministry clarified yesterday, the rapid antigen tests will begin to be used in the region next week. A first batch of 203,000 tests has already been distributed among the health areas of the Islands and will be used according to medical criteria. The purpose is to "streamline and strengthen" diagnoses to reduce the transmission of Covid-19 among the population.