Actions that feed solidarity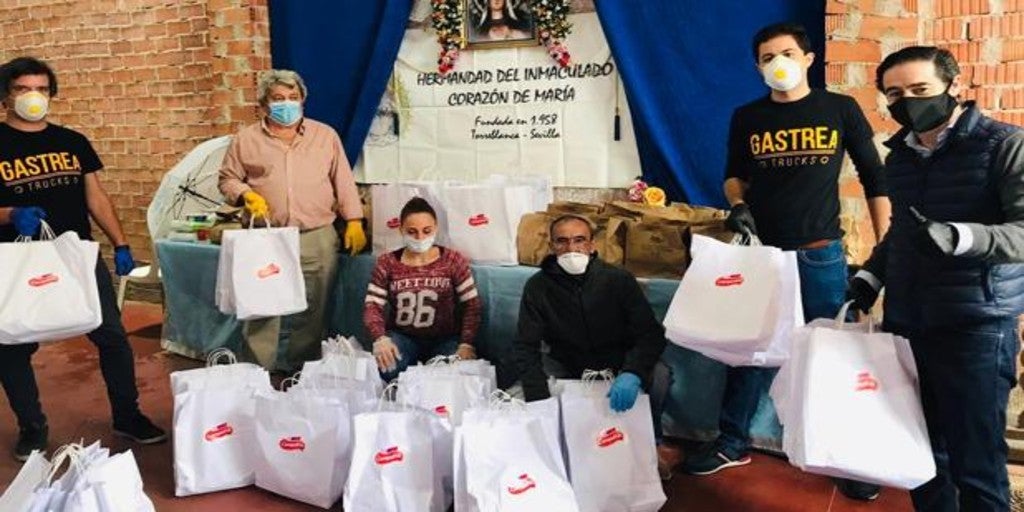 Updated:
save

Responsibility and solidarity have been the pillars that have sustained the work of Campofrío during this health emergency. From the beginning of the crisis, the company assumed the role required of it as a leading food company, one of the essential sectors, setting itself a three-fold objective: guaranteeing the health, safety and well-being of its employees, ensuring supply and the availability of its products, and promote solidarity actions to help society in this unprecedented crisis. For it, Campofrío has turned to finding and supporting those who suffer most from this situation, analyzing your needs and offering the best ways to collaborate.
To meet the needs of hospitalized people, Campofrío Healthcare has put its experience within the reach of the health sector to contribute to a balanced and complete diet for patients with coronavirus. Through its product division for the hospital and geriatric sector, Campofrío delivered to Serunion, one of its main hospitality partners, 10,000 units of crushed fruit for those admitted to hospitals, residences and medicalized hotels in Madrid and Barcelona. Products made with 100% natural fruit that are easy to consume for those who have chewing or swallowing problems.
But in order for us to find our collaborators in our favorite products, the work of many collaborators is also necessary, such as the community dedicated to the transport of goods. Due to the closure of much of the road restoration, drivers had great difficulty in obtaining food along their journeys. "Aware of the great effort they are making to fulfill their work, Campofrío decided to contribute to their balanced diet by creating Food4Drivers, a project that includes the delivery of batches of product to drivers who pass through our factories », Explain Guillermo Sánchez, Global Inbound Logistics & COE Director of Campofrío.
In order to support the work of restrooms in safe conditions, the company joined the University of Burgos and the #makers network, for the development of personal protective equipment through 3D printing technology, facilitating the realization of 12,000 face protection screens for hospitals, health centers, security forces and residences in Burgos.
Likewise, Campofrío has donated more than 50,000 Kg of product to institutions and associations throughout Spain to help alleviate the needs of Food Banks (Burgos, Seville, Canary Islands); hospitals (Madrid, Seville, Murcia, Valencia), Security Forces (Burgos), Cocinas Solidarias (Larrumba por ti) and Cáritas (Toledo), and supported solidarity projects from clients such as Carrefour (Solidarity Truck), or companies such as Grupo Ybarra Alimentación (You are not alone) by providing solidarity bags to toilets in Seville.
Message to the enemy
The state of confinement has also reduced the spirits of the Spanish, forced to renounce our routines. However, Campofrío has always tried to be a mirror of the reality of Spain, a place to look at each other and learn, to refocus it towards optimism, responsibility, improvement and hope.
Following its philosophy "Let nothing and no one take away our way of enjoying life", the company presented its campaign "Message to the enemy" to recognize that in the face of difficulties, being together and trusting our way of being and facing these situations is the way to overcome this moment of uncertainty with hope.
Solidarity snacks
To help alleviate the hard impact of the crisis on the most disadvantaged groups, Campofrío has launched the project "Healthy Sandwiches in Solidarity", With the support of the Seville City Council and the collaboration of Gastrea Trucks and the Seville Hoteliers Association. «A social innovation project that aims to ensure that people at risk of exclusion can access a balanced diet through a healthy snack ", describes Alberto Ferreira, Hospitality Director of Campofrío. More than 20 volunteers prepare 10,000 snacks in the Medinaceli Catering facilities, in addition to the food guarantee program that the Seville City Council runs directly to serve more than 23,000 families every day.