ACS studies alternatives to the purchase of the Italian company ASPI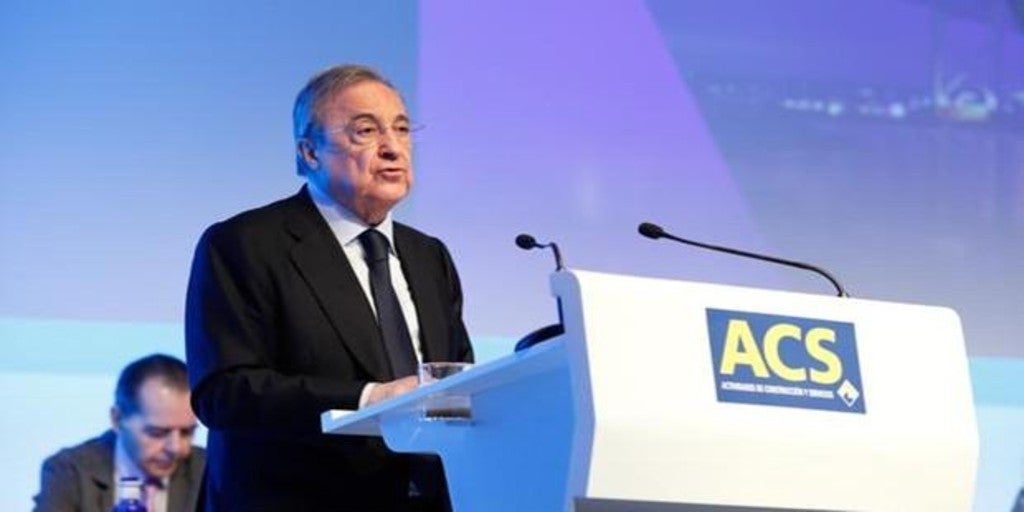 Madrid
Updated:
Keep

ACS maintains its commitment to the Italian ASPI, but does not rule out making other acquisitions. This was stated by the president of the group, Florentino Pérez, at the shareholder meeting of the infrastructure group held this Friday, which also highlighted the role that Abertis plays for the group.
ACS's offer for ASPI, valued between 9,000 and 11,000 million, has had the opposition of Atlantia, the parent company of the concessionaire. The Italian group has called the proposal "unsound" and favors the offer presented by the Italian Government in alliance with the Blackstone and Macquarie funds.
Despite this,
ACS does not throw in the towel, and insists on the purchase of the largest dealer in Italy. The infrastructure group has even proposed to the Italian State to participate in the operation.
The Executive led by Mario Draghi has already tried to buy ASPI in the past, but all his proposals were rejected by Atlantia. The giant led by the Benetton family promised to divest itself of the company after the accident that occurred on the Morandi Bridge in 2018, which caused the death of 43 people.
A dividend of 1.85 euros
The resolution of this «soap opera»Business will take place shortly, because the group's board will analyze the sale of ASPI on May 31st. The last word, however, will be the board of directors, which will address this matter before June 11.
Beyond the dealership,
the president of ACS has assured that the company expects to earn 30% more this year thanks to the economic recovery and a scenario that "allows us to be optimistic and trust that activity will return to previous levels of the pandemic" due to vaccination.
The shareholders have given their approval to the capital increases necessary for the distribution of a dividend of 1.85 euros per share. In total, lThe remuneration amounts to 574 million euros, an amount that is added to the 46.2 millions already delivered as a compensatory dividend, which results in an amount greater than 620 million, an amount similar to that delivered in recent years.
The meeting also gave the green light, with a quorum of 61.8%, to the election of Carmen Fernández Rozado and José Eladio Seco as independent directors, the annual accounts and the management of the board of directors during the last financial year.