Acerinox will manufacture in Cádiz the material that will cover the facade and roof of the Bernabéu stadium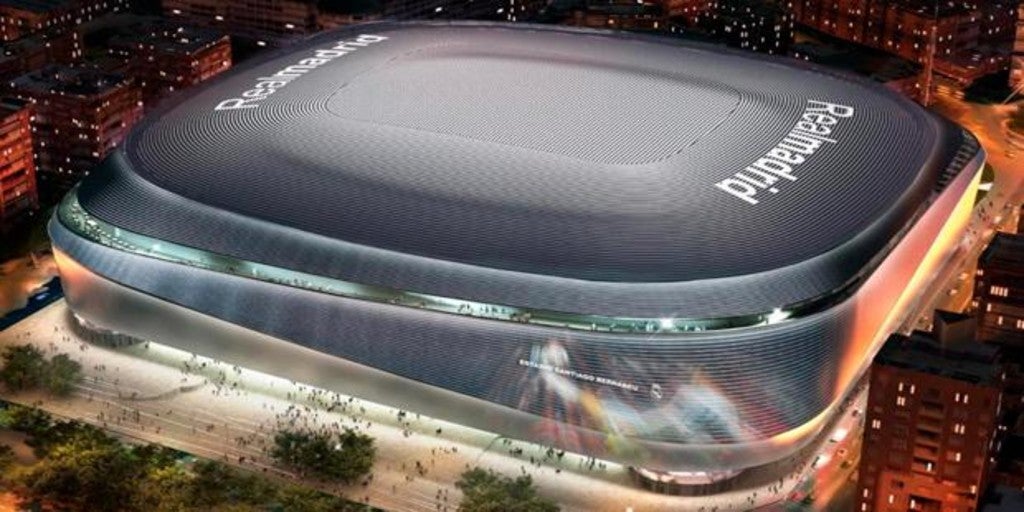 Madrid
Updated:
save

The plant Acerinox Europa de Los Barrios (Cádiz) will be in charge of producing the material that will cover the new Santiago Bernabéu stadium, one of the most emblematic buildings in the world of sports, located on Paseo de la Castellana.
The façade of the new Real Madrid stadium will shine thanks to the finish that will be given to the stainless steel and that will give it a unique design in the world, allowing you to project images and offer lighting games. Acerinox has developed, for this project, new finishes that reduce the reflection of sunlight on users, vehicles or neighboring buildings, as reported by the company chaired by Rafael Miranda.
Acerinox, which has just turned 50, will supply also the steel of the mobile stadium roof, It will be made up of a fixed part and a retractable part, the latter located on the pitch. Thus, it will offer the possibility of opening (in just 15 minutes) or closing depending on the needs and the activities that are held, allowing to host a greater variety of shows.
The new roof is a commitment to environmental sustainability given the choice of stainless steel, a 100% recyclable material and an example of a circular economy, allowing at the same time to reduce noise and light pollution, the company emphasizes.
Acerinox material is in flagship projects from around the world, as in the towers that crown the Sagrada Familia in Barcelona. The stainless steel for this monument is manufactured in Ponferrada (León), in the same factory in Roldán from which the material for the Abu Dhabi Louvre museum came from, the work of the architect Jean Nouvel.
It is also present in the One World Trade Center, the new symbol of Manhattan (New York) that replaced the twin towers, as well as in the Cepsa tower, by Norman Foster, in Madrid.