Acciona inaugurates the first floating grid-connected photovoltaic plant in Extremadura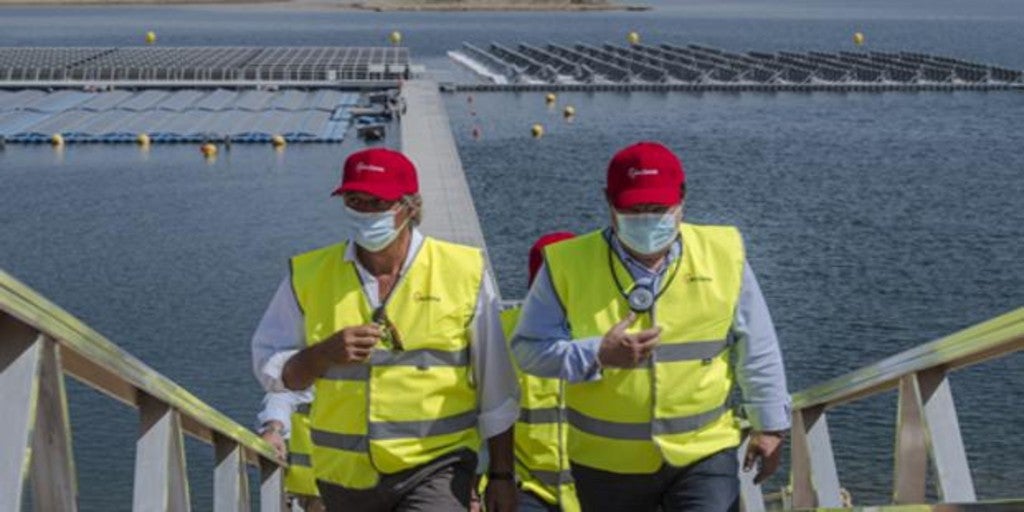 Madrid
Updated:
save

The President of the Junta de Extremadura, Guillermo Fernández Vara, and the President of Acciona, José Manuel Entrecanales, today inaugurated the first floating photovoltaic solar plant connected to the Spanish electricity grid in the Sierra Brava reservoir (Extremadura).
The Sierra Brava photovoltaic plant is an innovative demonstration project that will allow studying various technical solutions for the installation of solar panels on the surface of lakes or reservoirs, according to Acciona. The installation consists of 3,000 photovoltaic modules of various types, distributed in five different flotation structures and in different placement, orientation and inclination configurations. The objective is to analyze the productive performance and the installation and maintenance costs of the different solutions.
The Sierra Brava photovoltaic plant is located on the southern shore of the Sierra Brava reservoir, in the municipality of Zorita (Cáceres) and has an area of ​​12,000 square meters, representing 0.07% of the total 1,650 hectares it occupies the reservoir.
The environmental actions of the project include the installation of two floating islands to favor the nesting of the birds in the environment and the provision of nest boxes for the lesser kestrel, a protected species that lives in the area. The monitoring program will monitor the interaction of birds and fish fauna with the plant and the effectiveness of support measures.