'Acacias 38': The goodbye of one of the longest-running series on television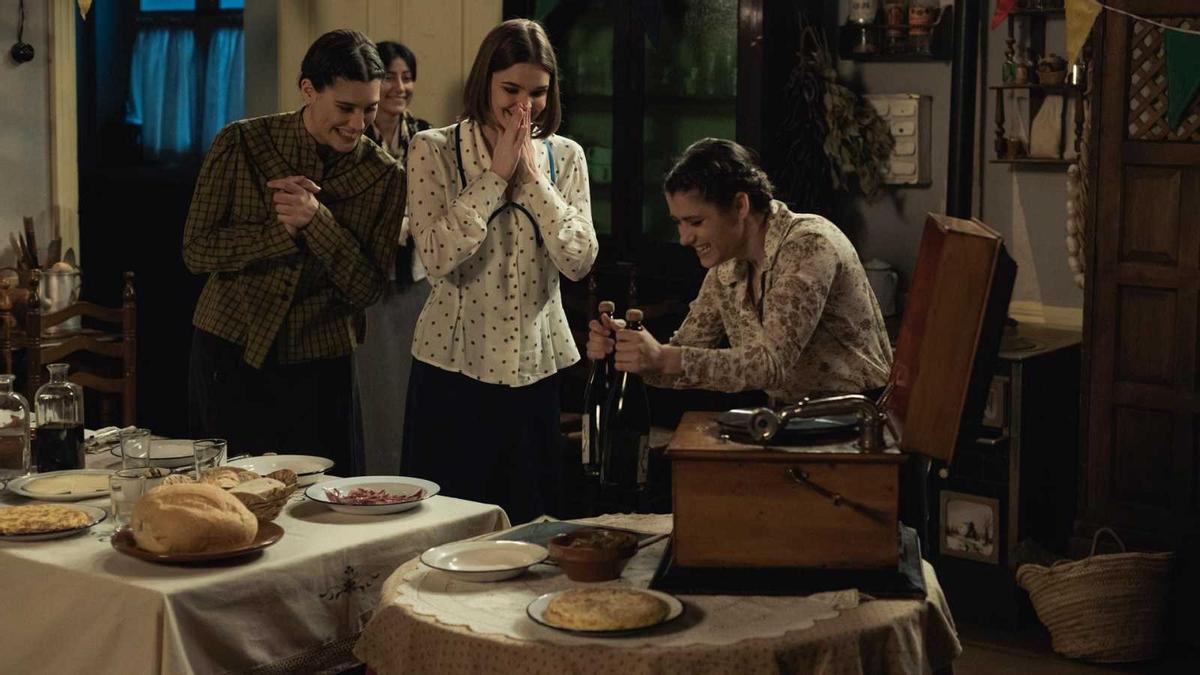 In a time when ephemeral audiovisuals and short series prevail, 'Acacias 38' (TVE) says goodbye to television this Tuesday with its chapter 1,483 with which one of the longest-running daily series on television says goodbye, which is already becoming a rare bird on the grill.
"It was a chain decision, they wanted to refresh their grill, it is understandable. But the truth is that audience data continued to support the series, so it has not been a matter of product exhaustion, "the executive producer of the desktop series, Luis Santamaría, assures Efe.
Perhaps that is why since Televisión Española announced its end in January, says the Boomerang TV producer, there has been a real bombardment of fans outraged by the decision. "They have taken it fatallyThey have insulted us, TVE knows that they have been bombarded with letters… ". "At first one couldn't even dream of spending so much time doing so many chapters. With the problem of competition that series now have, it is more difficult to consolidate a product on TVE and we feel very fortunate because from day one we have had a loyal audience, "says Santamaría.
Every day, around a million viewers have followed the stories of the residents of the Acacias neighborhood from 1903 to 1920, with two time jumps in which new plots and characters have been incorporated. A public with a majority profile of women, over 45, middle class and from cities, according to data provided by the producer.
Fierce competition
Increasing competition in the audiovisual sector has forced open Spanish channels to enter the fight and it is perhaps for this reason that there is less and less room for long series, which counted their episodes by the hundreds.
At the beginning of 2019 TVE dismissed 'Medical Center' with 1,175 episodes and a year later Antenna 3 He did the same with one of his most iconic desktop series, 'El Secreto de Puente Viejo' (also from Boomerang TV), with more than 2,300 episodes. Of the few that survive are 'Amar es para siempre' (Antena 3) with more than 2,000 episodes and 'Servir y Protecte' (TVE), which will soon reach 1,000, durations unthinkable for products created by Netflix, Amazon Prime Video, Movistar + and others.
But in Santamaría's opinion, products like 'Acacias 38' still have an important audience and generate a lot of loyalty. In the case of this series, he assures, its success has come because "the stories we tell are universal". "We took the romantic novel from the end of the 19th century, the known ones, a bit pejoratively, as serials and that's what we did, a romantic soap opera but with conflicts that are still valid today."
The working world of women, social class differences, contained homosexuality ... were some of the issues that have been dealt with in the different plots. All this coupled with "the great love stories that work in Spain, Germany, Hong Kong and on Mars if they find life," says Santamaría.
A special farewell
According to data provided by Boomerang TV, during the 1,483 episodes, 437 actors have passed in 1,300 hours of filming and 9,450 hours of recording of more than 24,000 sequences. In these six years the series has never interrupted its broadcast, nor by the complications of the pandemic of coronavirus nor after the fire that occurred in 2017, which devastated the set on which the first seasons were recorded.
At that time, the production company has said, the scripts were rewritten to be able to continue with the recordings while the new interior decorations were built for a series that has crossed borders. In Italy it is one of the most viewed in its time slot.
After letters and complaints from viewers about their departure, on Boomerang TV they understood that they could not leave just like that and they have been working for weeks on a final chapter "of those with lagrimita", with "a strong emotional charge", says the producer. "The series has almost a million loyal viewers every day and they are fans who are from the first chapters. It is a responsibility to make an ending that meets the expectations of those who have had the deference to plug in the TV and choose us, "he says.
It will be an ending that will bring back Aurelio, who will rise from the dead to take revenge on the evil Genoveva and in which the love between couples like Felipe and Dori will continue to triumph; Pascual and Hortensia and Azucena and Guillermo. There will also be special plans for mythical characters such as Casilda or Bellita and other loved ones such as Leonor, Rosina's daughter, will return.