Abrines: "I've been about to throw in the towel, but I'm done with this nightmare" | sports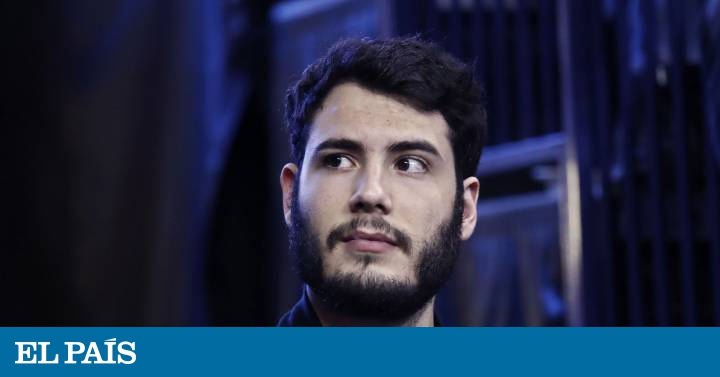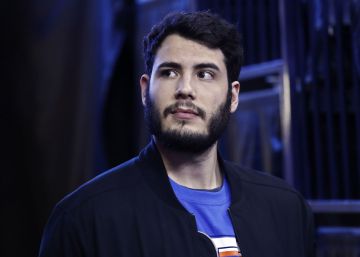 Álex Abrines, 152 days after having played his last game and having rescinded his contract with Oklahoma City due to personal problems, has announced his return to basketball. The Mallorcan forward has explained the aversion he took to the sport he has practiced throughout his life and his recovery through a video published on social networks and in which he appears training in the La Salle school pavilion in Palma. "Everything started there", says the title.
The former NBA player, who turns 26 next month, rescinded his contract with the Thunder in early February for personal problems that had not transpired so far. In his video he recounts the process he has gone through and that led him to park his professional career more than five months ago. His story is as follows:
"Dear friend, you have messed me up. So much time together and now you do this to me, "he explains before the video camera. "We've known each other since I did not know how to walk. Years and years of an unbreakable friendship because you started to scare me. Seeing us was little less than an obligation, at the slightest chance I dodged. I just wanted to run away from you and everything around you. I spent a lot of time telling myself that this could not be true, that it did not make sense, that I had to go back to what I was. That's why I asked my help and I used the best professionals to recover the happiness I felt every time we were together. I decided to say enough I wanted to fight for our friendship and to recover together the smile. It has not been easy".
The Mallorcan player admits: "Many times I have thought about throwing in the towel. I told myself that I would find other ways to inspire myself and get the best out of me. But nothing and nobody has penetrated me as deep as you. So I have armed myself with courage to put an end to this nightmare and I have succeeded. I have recovered the smile, the desire to see you and to spend a thousand and one hours together. Dear ball, I'm back. It's me, Alex. Thank you for always being there waiting ", he concludes.
Oklahoma City, the NBA team, which chose him in the 32nd position of the draft of 2013, incorporated it in July 2016. Shortly before, he had renewed his contract with Barcelona until 2019, but after the offer of the Thunder, Abrines paid the 2.2 million euros of the clause of rescission with the Catalan team. He engaged with Russell Westbrook's team for three seasons and 17 million dollars.
During his time in the NBA Abrines has played 174 games in the regular season, with an average of 5.3 points, 1.4 rebounds and 16 minutes, plus 11 games in the 'playoffs', with an average of 4.4 points, 2.3 rebounds and 17.3 minutes. Since leaving the Thunder in February, they had not transcended the reasons why he left basketball, although he received the support of all his teammates and coach, Billy Donovan, who said: "He is part of the family, and we will do everything we can to try to help you move forward. "
Abrines signed for Barcelona in 2012, two years after his break in professional basketball with Unicaja. With the Barça club he won a League, a Cup and a Super Cup and was named the Best Young Player of the Euroleague in 2016. He debuted with the Spanish national team in 2014 and has played 42 matches. He obtained the bronze medal in the Rio Games, although he barely had minutes due to an injury. And he also won the bronze medal at the Eurobasket in 2017, although he had to leave the team due to a contusion in one leg and the pressure exerted by Oklahoma City to avoid the slightest risk that this injury could be aggravated.
Now, Abrines is tried again by Barcelona. Confirmed his return as Barca, will integrate into a fully revamped team, which awaits the arrival of Nikola Mirotic, also from the NBA, and which has also joined another forward, the American Cory Higgins, which has already been presented as new player for the next three seasons. American center Brandon Davies, who last season played in Zalgiris, is also about to sign the official signature.
You can follow EL PAÍS Sports in Facebook, Twitter or subscribe here to the Newsletter.