Abengoa earns 2,171 million as of September, compared to 2018 losses | Economy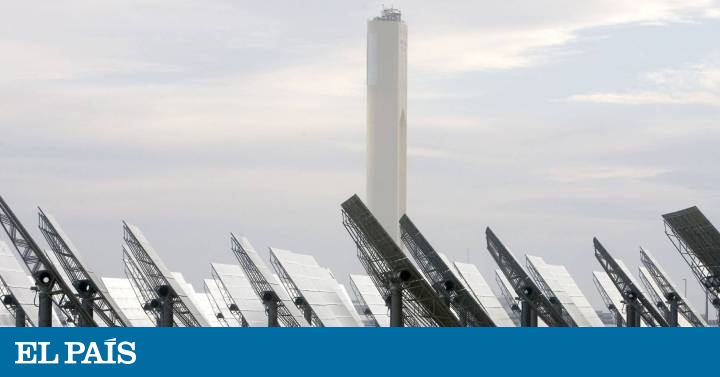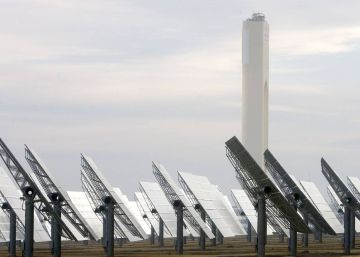 Abengoa has registered a net profit of 2,171 million euros in the first nine months of the year, compared to losses of 213 million euros in the same period of the previous year, as reported by the company on Tuesday. The engineering and renewable energy group has indicated that this benefit was due mainly for the purpose of restructuring by recognizing the new financial instruments issued at fair value.
Abengoa's gross operating profit (ebitda) at the end of September stood at 195 million euros, with an increase of 44% due to the margin generated in the Concessions segment due to the start-up of its A3T project and the reduction of overhead. The group chaired by Gonzalo Urquijo has increased its sales figure in the first nine months of 2019 by 19%, to 1,069 million euros.
Abengoa's gross financial indebtedness decreased by 39% compared to September 2018, amounting to 3,447 million euros, including 1,229 million euros corresponding to debt of companies classified as held for sale and 631 million euros of financing from Projects.
Of the remaining 1,587 million euros of gross corporate financial debt, the group noted that 741 million euros are registered in the long term and 846 million euros in the short term.
In the first nine months of this year, the company reached a contract of 795 million euros, thanks to the award of new projects in the United Arab Emirates, Chile and Spain, among other countries.
Among the awarded projects stand out that of Taweelah, the world's largest reverse osmosis desalination plant with a capacity of 909,000 cubic meters of seawater per day that will guarantee the water supply to the city of Abu Dhabi throughout the year, valued at more than 700 million dollars (about 634.2 million euros) and being the part corresponding to Abengoa of approximately 243 million dollars (about 220.1 million euros) in the next three years.
Taking into account these awards, the group's engineering and construction portfolio amounts to approximately 1,670 million euros.
Business areas
By business areas, sales in the engineering and construction activity reached 833 million euros and an ebitda of 48 million euros, compared to 756 million euros and 56 million euros, respectively, in the third quarter of 2018.
Meanwhile, sales of the concession-type infrastructure activity reached 236 million euros and an ebitda of 147 million euros, compared with 140 million euros and 79 million euros in the third quarter of 2018, respectively.
. (tagsToTranslate) abengoa (t) earn (t) 2,171 million (t) September (t) loss (t) 2018 (t) multinational (t) energy (t) energy (t) indicate (t) benefit (t) duty (t) effect (t) restructuring



Source link