Abascal attacks Piqueras for his words about the altercations in Vallecas: "Of an extraordinary gravity"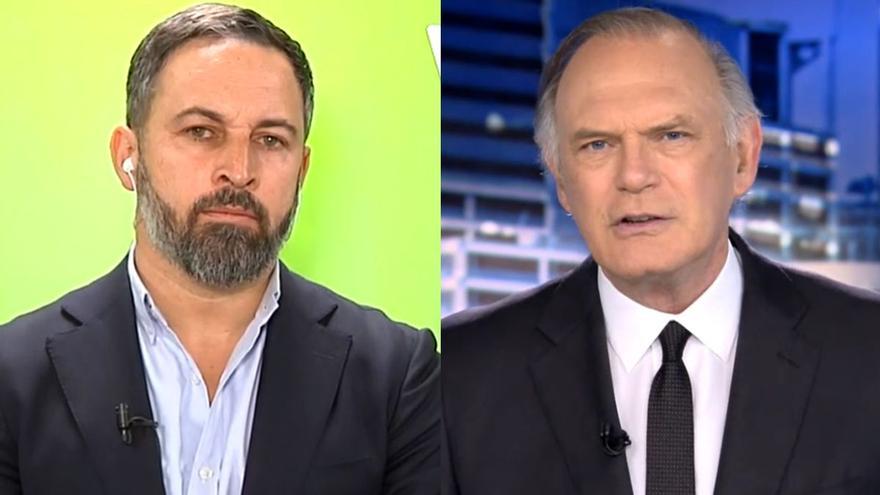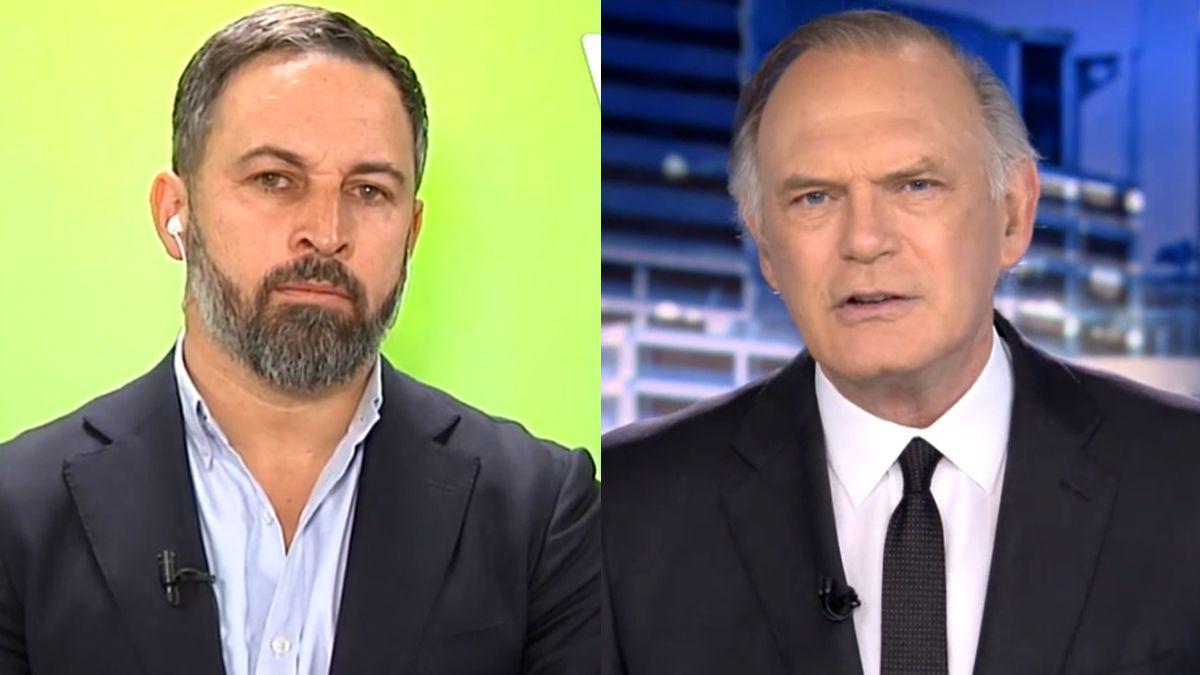 During the last days, the informative programs have analyzed the altercations that took place last Wednesday in Vallecas during an electoral act of Vox. This Thursday, Santiago Abascal gave an interview to 'The Ana Rosa program' to talk about what happened and, incidentally, point out Pedro Piqueras for the approach he gave to this issue in 'Informativos Telecinco'.
"This is the image of polarization. It has happened in Vallecas, Madrid, where Vox was presenting its campaign for the May 4 elections and that left-wing radicals wanted to blow up, "the journalist began by saying in the nightly edition of the newscast.
"Riots and clashes, some detained and some injured as well, while the security forces seemed powerless, in some cases, to stop the growing violence. Kicks, throwing stones, charges and many insults," he added while images of what appeared on the screen. happened in Vallecas.
Piqueras narrated that "Some shout fascists to others, and these, communists to those", something that he related to a time" in which the so-called populism decenters Spanish politics and throws it towards the extremes. "
Abascal's response
The comments of Pedro Piqueras they provoked Abascal's anger, as was reflected during his speech in the Ana Rosa Quintana space.
"They try to gag us, to make us have to raise our voices and in the end we only talk about that we are attacked, that the debate around Vox is that we are attacked. Some media allow themselves to relate that as if there were two opposing sides, such as yesterday, by the way, said an announcer of this house on the evening news"said the leader of the far-right party without naming Piqueras.
"He spoke that while some shouted fascists, the other communists. He spoke of a Spain in conflict, ignoring that only some of us received the stones. I think it is of extraordinary gravity. We were not facing a pitched battle, we were facing a legal political act, "Abascal settled before Ana Rosa, who avoided commenting on it.