A Zaragoza neighbor asks for jail time for his ex for keeping his dog after the divorce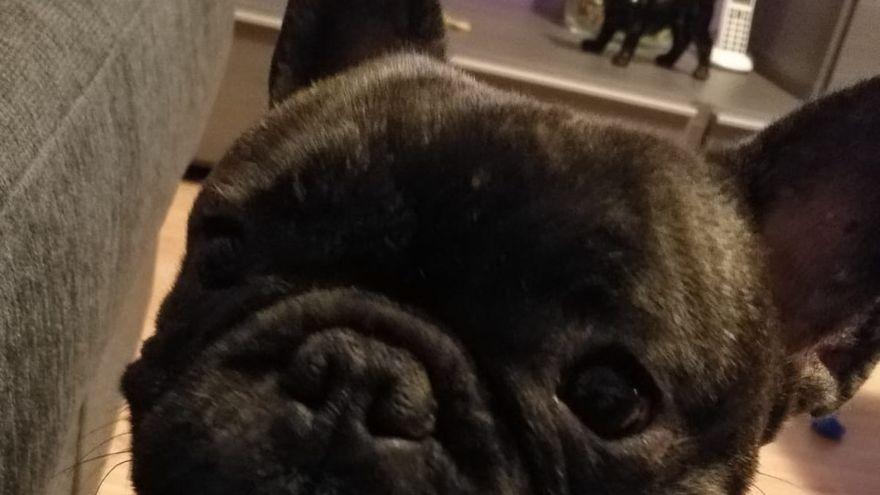 Iván found all his belongings in garbage bags on the street and the lock of the home of Saragossa andn the one who lived changed. Ozil, the dog he bought when he was still single, I was not in the distribution and now this neighbor of the Aragonese capital He has just asked for an eight-month prison sentence for his former wife for misappropriation.
The animal in question is a French Bulldog, male, of brindle color, with identification number and that it cost 1,200 euros posted to its owner when it was purchased.
The complaint brought by this Zaragoza native was filed by the investigating court, although the Provincial Court of Zaragoza urged that it be reopened at the request of the complainant's lawyer, Carmen Sánchez Herrero.
The magistrates of the provincial court affirmed in their day that the facts, as they are referred to in the complaint, "are incidentally constitutive of a crime of misappropriation." "The complainant indicates that he bought the animal before the marriage and that he is the owner of it therefore, once the relationship is broken, it must be handed over to him by his ex-wife, PAR, which seems to be the case if it is a private property ", they affirmed.
They also considered that it is considered "hasty" to agree that the perpetration of the crime is not justified when the defendant has not even taken a statement about the facts that are imputed to her. And if, as it seems to be deduced from a WhatsApp screenshot that works in the case, the dog was a gift to the accused even though it is in the name of the complainant in the official records, it also seems that it will be easy for him to provide the identity of witnesses from the environment of both that will be able to clarify this question. For all this, the Hearing of Zaragoza considered the appeal admissible and agreed to follow the instruction of the case in the aforementioned sense.
Once it was completed, the private prosecution has presented an accusation document in which it requests the return of Ozil, the sentence of eight months in prison for the woman for a crime of misappropriation and the payment of 1,200 euros for all the time that has been in possession of the dog. It adds that the woman has been required on multiple occasions for the restitution of the dog's property, ignoring the plaintiff, "even going so far as to blackmail him by returning his belongings only on the condition of changing the name of the owner of the animal." In the hands of Justice is the future of the moved Ozil.