A young down who makes history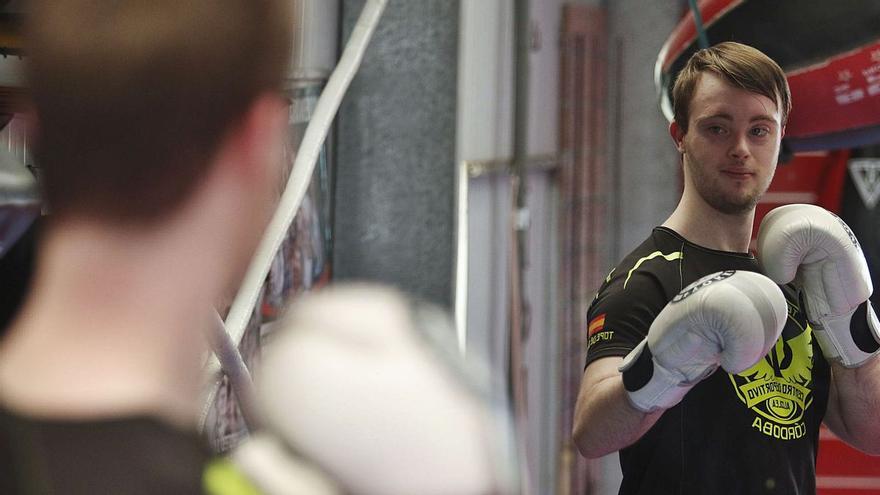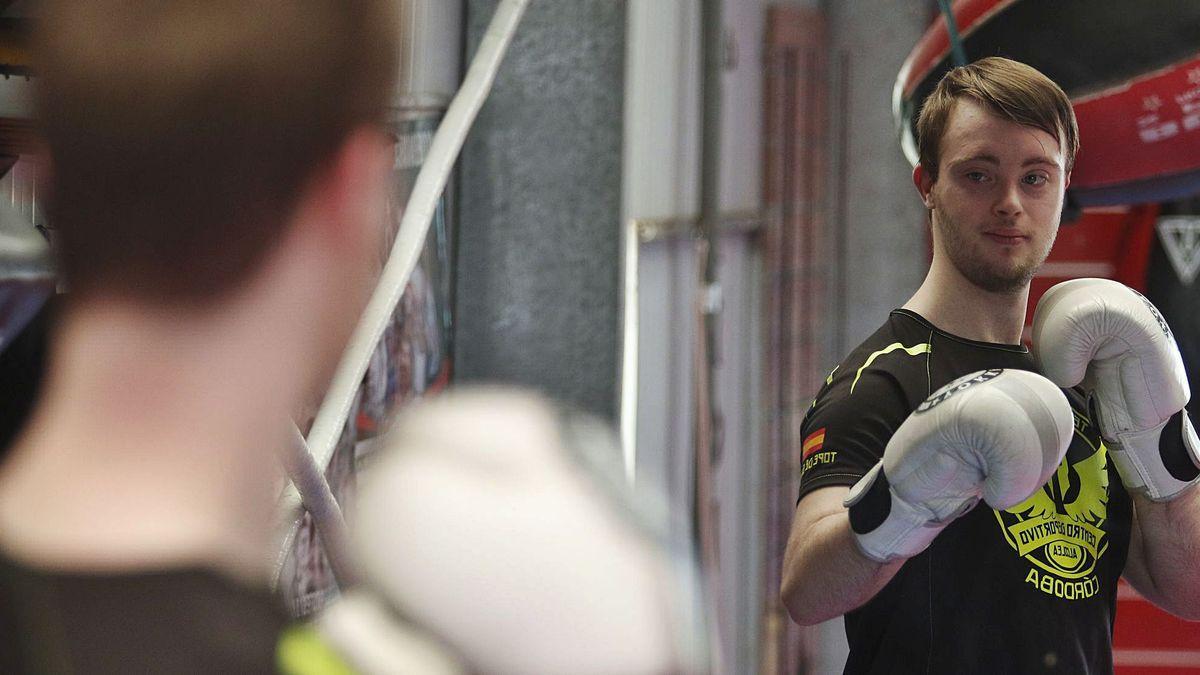 His greatest illusion is to be able to compete in championships of kick boxingBut, at the moment, this possibility does not exist for people with a recognized disability. However, Antonio Romero Fuentes, a young man with Down's Syndrome 20-year-old, trains every day as if tomorrow he were going to participate in an Olympics, without being aware that has broken a first barrier in a society that often does not take into account people with different abilities.
In her merit she has managed to be the first person down to earn the black belt first day of kick boxing in Spain and his coach believes that he is even the first in Europe, without needing any adaptation in the test that he managed to overcome. He was evaluated by the Spanish Federation of Kick Boxing, under the same conditions as a person who does not have Down syndrome, obtaining an A grade, despite the fact that the oral exam cost him a bit more.
The day he obtained the title, Antonio was not nervous and slept well the night before, as he himself admits. For him, what began as a game has become a sport that can be your way of earn a living.
Antonio is a very outgoing and cheerful boy. He assures that he has many friends and that he feels prepared to live in the future of his own job. He is the middle son of Francisco Romero and María Ángeles Fuentes and brother of Gloria and María. His family is a great support for him, since they have helped him to know how to prepare some meals, make his bed and other daily and necessary tasks.
"Antonio and his father appeared about four years ago at my sports center in Alcolea, where we teach contact sports classes. kick boxing is a discipline that combines boxing techniques, with karate and taekwond punchesor. This boy had never practiced this discipline, but Angel, a cousin of his, did and he knew other students at the center. I suggested that he take an exam to obtain the first dan black belt because I appreciated that he has elasticity and that he stays with the instructions soon, "says Jesús Bellido, manager of Team Bellido and coach of Antonio.
Until the beginning of the pandemic, this young man from Alcolea I went to this sports center daily, but for a few months, due to the health crisis and due to the fact that people with Down syndrome have a greater risk of covid-19 infection, the trainings are done by route telematics. Both his family and his coach are waiting for Antonio to be able to vcradling against the coronavirus to resume face-to-face practices. Francisco Romero, father of this young down, relates that his son became enthusiastic about kick boxing when Jesús Bellido gave an informative talk about this sporting discipline at the IES Gran Capitán, a center where Antonio will finish this course the basic FP of Accommodation and Laundry.
Aim
The intention of Jesús Bellido was to set up a group in his sports center for people with Down syndrome, but the pandemic has for the moment upset the objective. "I love Antonio madly, because he also gives himself a lot to love. Kick boxing is a sport that contributes a lot self-esteem, physiological and psychological benefits, since during its practice a lot of cortisol is secreted, stress and serotonin are released. In addition, it teaches values ​​such as respect, discipline, loyalty, companionship and belonging to a group. I am much more excited to see all their progress than to win a championship ", emphasizes Jesús Bellido.
A reference
"Although Antonio has not yet been able to compete, he has participated in many exhibitions and renowned fighters from around the world congratulate him as if he were the Messi of kick boxing," says a proud Francisco Romero. "This sport is his life. The dream of my son, ours and that of his coach is that he can dedicate himself to teaching young children, since with the black belt he is qualified to teach and even has the title of referee ", indicates the father of this young man.
"It is capable of doing 50 push-ups or 100 sit-ups in one fell swoop. It is very strong. His idea is to work in this sport or also in something related to the studies he is finishing, for which he will soon start with the job insertion program of Down Córdoba. On the other hand, he always talks about having a flat, a girlfriend, children, a life project like any young man his age, "adds Francisco Romero.
"There should be specific regulations so that people like Antonio or another type of recognized disability can integrate, compete and teach on equal terms with the general population," insists Jesús Bellido.