A year and a half boy dies in a blow when a wheelbarrow overturns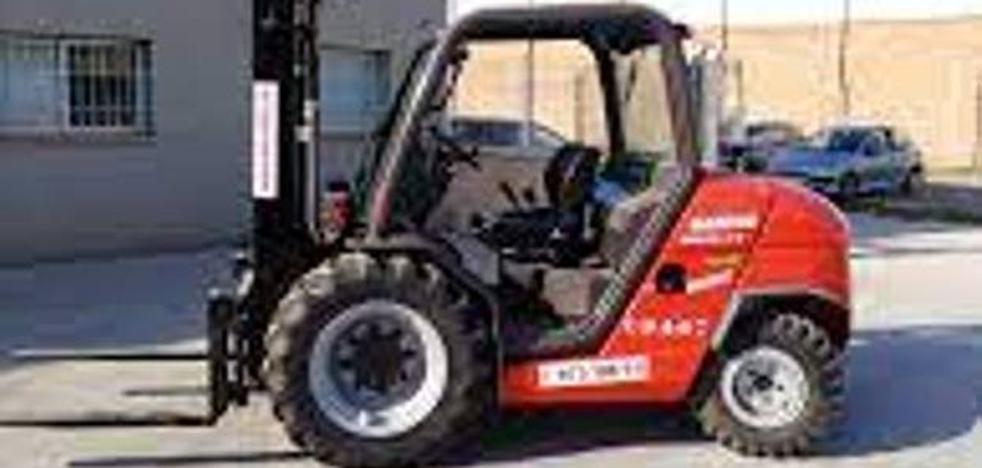 The little boy, who was unable to recover from the injuries sustained, was accompanying his grandfather in the town of Anzas (Asturias) when the accident occurred
Desolation invaded the council of Tineo this Sunday, confirming the worst case scenario after the accident suffered on Saturday by one of the members of the well-known Casa Porcilo ranch, in Anzas, when in mid-afternoon he overturned with his Manitou-type wheelbarrow (a four-wheeled vehicle equipped with hydraulic pallet jacks, used in the field as a kind of multipurpose 'bull').
The man was accompanied by his grandson, barely a year and a half old, who suffered a blow to the head and had to be rushed to the Central University Hospital of Asturias, where yesterday, Sunday, he died as a result of the injuries sustained.
The grandfather also had to be transferred to a health center, the Carmen y Severo Ochoa Hospital, in Cangas del Narcea, to be treated for both his minor injuries and an anxiety attack. The little boy's parents live in La Corredoria. He is one of the three brothers in the Casa Porcilo family, and currently works in the feed division of Central Lechera Asturiana, ASA, for which he maintains an additional link with farmers throughout the region, and she is a teacher in a Oviedo educational center.
The day had begun festive, since the family had met and had attended the livestock fair that was held on Saturday in the Tinetense capital. The family is tremendously affected by this misfortune. Sources familiar with the case attribute the incident to "fatality".