A woman is stabbed in the middle of the street in Santa Cruz de Tenerife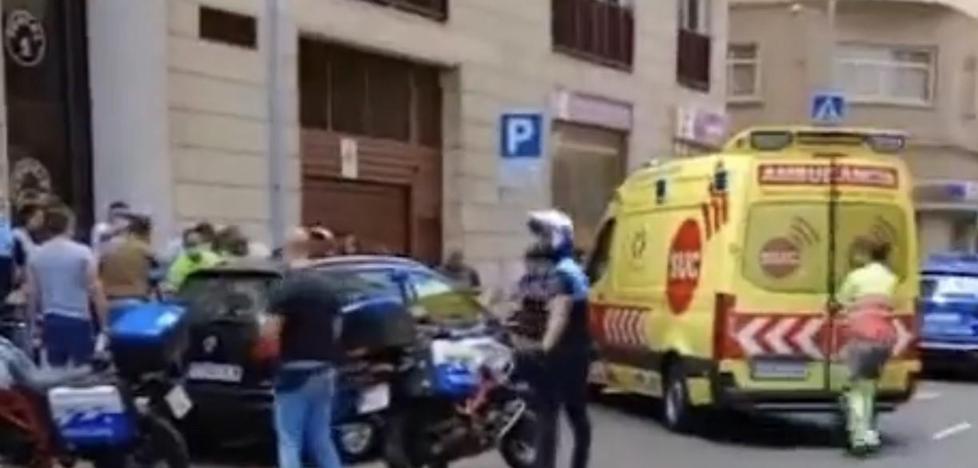 sexist crime
The alleged perpetrator of the attack has already been arrested
The 34-year-old woman who was in
Serious condition after being stabbed this Friday in the middle of the street, in Santa Cruz de Tenerife,
has died, as confirmed by police sources to this newspaper. It has been confirmed that it is a sexist crime, perpetrated by the victim's ex-partner.
The event took place at 2:55 p.m. on Prolongación Ramón y Cajal street. The emergency services treated the victim at the scene, who presented
Various serious stab woundsand was transferred in a medicalized ambulance to the Hospital Universitario Nuestra Señora de La Candelaria.
According to the first information, the author of the attack fled the place. The EFE news agency anticipates that the alleged attacker
has already been arrested in a building in the capital of Tenerife.
Members of the Local and National Police also traveled to the place to try to clarify the facts and proceed to temporarily cut off the road to facilitate the work of security and emergency resources.
🛑STABED A PERSON IN THE STREET IN SANTA CRUZ

A woman, whose age has not yet been disclosed, has been stabbed in the heart of Santa Cruz de Tenerife, specifically next to Ramón y Cajal street. The 112 Emergency Service has confirmed this event, pic.twitter.com/ASXFzsUGm5

CN8 Canarian News (@infoNCanarias) July 29, 2022