A woman in the island dies with Covid and her parents are admitted to the ICU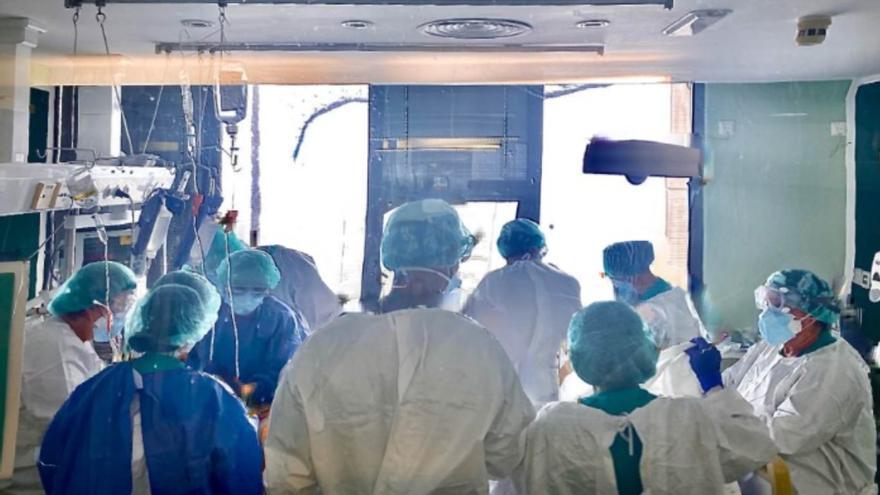 The specialists in Intensive Medicine They come warning of the serious situation they are experiencing during the fifth wave of the coronavirus pandemic and the rise of the delta variant. In Canarian hospitals younger and younger patients are being cared for, and although among this sector of the population there are many cases of awareness and solidarity (there is the answer to the call to get vaccinated from the age of 14), there are also those who prefer to believe in fake news and not take the necessary precautions.
Domingo González, intensivist doctor at the Maternal and Child Insular Hospital Complex, in Las Palmas de Gran Canaria, uses social networks to raise awareness among the population. A few days ago he told on Facebook the case of a young woman who was "in a very serious state", and this Thursday he reported on the microphones of COPE Canarias that this patient had died despite the efforts of the hospital staff to save her life.
The woman had risk factors, and it so happens that his parents have also been admitted to the ICU with the virus. The infections in this family were social, although González clarified that everything indicated that the daughter had not infected her parents, but that there was probably another person with covid who was in contact with the three.
It is one more case that shows the crudest face of the virus, and that according to Domingo González should help the population become aware of how serious a contagion can be. "Once intubated, the minimum in Intensive Care is three weeks and it can take up to a year to recover," he concluded.