A woman from Malaga, confined to a hotel in Sicily after testing positive: "It's terrifying, all the rooms are abandoned"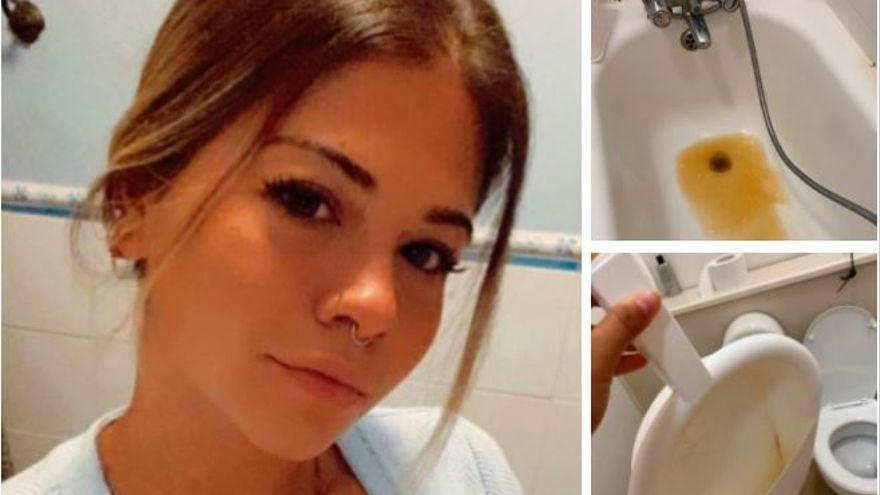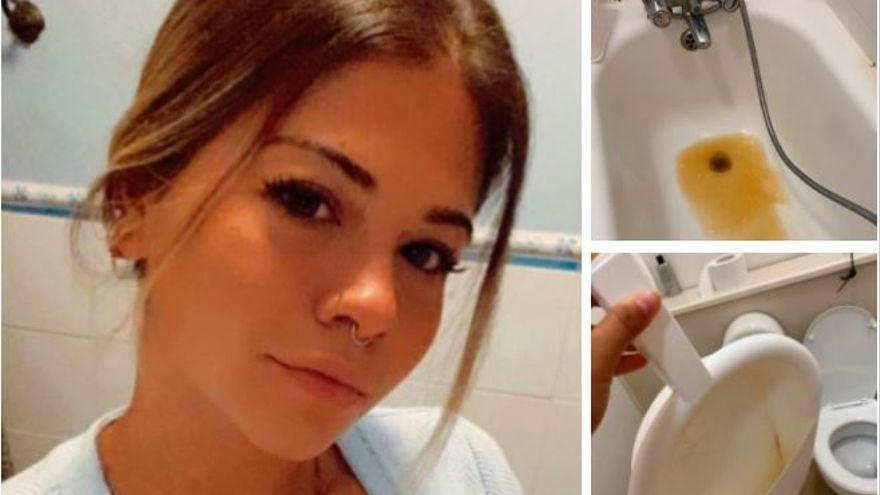 Laura Cabello, a 23-year-old from Alhaurín de la Torre from Malaga, carry confined in Sicily, where he was on vacation, since Monday after testing positive in up to two antigen tests. In his social networks he has denounced the terrible conditions in which she is confined, secluded in a hotel, supposedly medicalized for Covid-19 cases, but in a state of total abandonment.
Is veterinary nurse and volunteer in the ProtectoraAccording to her account to this newspaper, she decided to take advantage of her 15 days of vacation to go to the Italian island to visit some friends who live there. In Malaga an antigen test was carried out which resulted negative, so he was able to catch a plane without problems. It would be a trip of a few days, from Saturday night until Tuesday when the plane left.
This Monday, Laura went to an Italian clinic for the antigen test I needed to catch a plane back to Spain. The proof yielded a positive result that, at first, it surprised him, since he was well and, moreover, he had already passed the Covid-19 last August. Thus, decided to take a second test that confirmed that she was infected. "With very bad manners, they threw me out of that clinic and sent me to isolate myself in a hotel," he says.
Her friends, volunteer educators in Sicily, they gave negative so that decided to pay for a hotel and confine herself. There she spent two days in isolation, without receiving any information and practically no food or basic necessities. "I am menstruating and did not have any feminine hygiene products to change me. I was with towels, washing them in the sink until some colleagues brought me a bag at the door. "
Through her friends and family got them to do a PCR, which also came out positive. After numerous discussions in her presence about what they should do and where they should transfer her, they informed her that they would install her in a "medicalized hotel" to attend infected tourists, where she has been confined since yesterday.
As he has shown through photos and videos, the supposed medicalized accommodation it is practically abandoned, dusty, with beds without mattresses and with chairs on top… To Laura Cabello, the only guest, they put her in a dirty room, with dusty towels, no water in the cistern, devoid of hygiene products and with an already used hydroalcoholic gel. When he tried to shower, he found that Only cold, yellowish water comes out of the taps.
During the night a boy attended to him, who claimed to be a nurse although at no time did he provide a document to prove it, which he walked without a mask and without gloves down the hall. "I was quite scared, I couldn't sleep at all. It's terrifying, all the rooms are abandoned ", explains Laura. "The man was walking close to my door; I went out and found him face to face at the door of my room, I don't know if he was watching me."
This morning has come a toilet dressed in PPE, also without identifying himself, He only knew it was the "doctor" because the nurse on the morning shift has informed him. "The doctor has asked her about my constants, the temperature, saturation, tension … she has told him that everything is fine, everything is normal I had not taken anything". The doctor has finally ended up checking his values ​​because the health answered questions with generalities.
Laura is asthmatic although, fortunately, the contagion it has only given you certain headaches they do not incapacitate her. "For that part, thank goodness. If I become ill or something happens to me … here the only thing they have is Paracetamol, the refrigerators are empty ".
The last indications they have given you are that you must take care of cleaning your room because they do not have "room service" and that, if you have a choice, your acquaintances may come over to bring you food or cleaning supplies.
Without help from the consulate
Laura decided to contact him Spanish consulate in Palermo. Despite serious difficulties to communicate since They did not speak Spanish or English, This woman from Malaga managed to explain her situation and ask for help. "They told me that the situation in Italy is like this, that nothing can be done, that they are going to call for the doctor to come but that they can't do anything else. "
"I'm not asking to go back, I want to come back when I'm not putting anyone at risk and my CRP is negative. But I do not think these are optimal conditions to stay, nor a care ", claims this Malaga, who only knows that she will have to save minimum quarantine for eight days and repeat the test. "I don't know how long I'm going to stay, because if I keep testing positive I can't get a flight with a certain date."