A woman from Malaga and her daughter live with a minimum vital income of 14 euros per month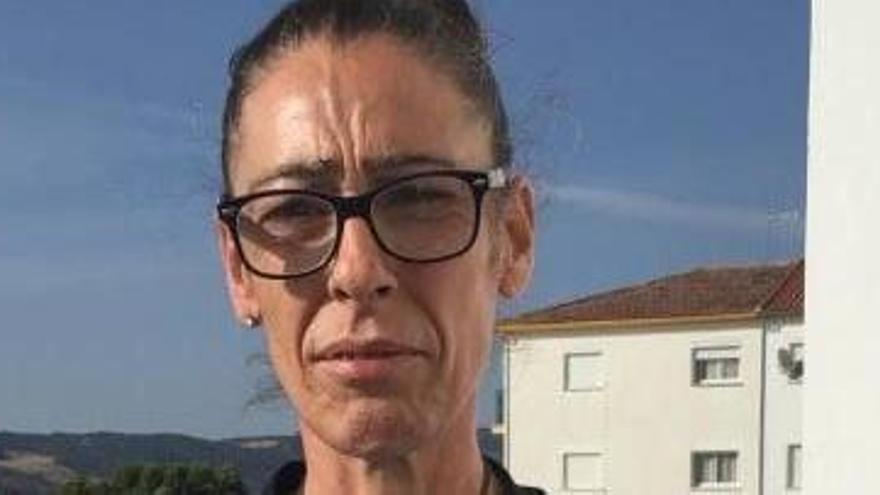 Desperate So it is Ana María Quijada, a neighbor of Ronda, Malaga, divorced and with a minor in her charge, who has just received a letter from the General Treasury of Social Security informing her that they have accepted your request from Minimum Living Income .
"I don't believe it, I'm in shock. I read the letter over and over again and I can't explain it: How am I going to live on only 14 euros a month?"asks Ana María, nervous.
His story is going viral on the social networks, where Internet users do not give credit and many question whether the aid is really 14 euros a day.
Born in Teba, into a family of eight siblings, Ana María Quijada moved to Ronda with her youngest daughter nine years ago, after a complicated divorce. "I wanted to break away from everything and start a new life," he explains. "I'm a fighter. My father stopped me from studying at the age of 15 and sent me to Malaga to the home of a gynecologist to learn how to work. There I learned to do everything and since then I have made a living as I could. I have worked cleaning houses, taking care of the elderly, I have worked in the hospitality industry, but look at how the hospitality industry is now, "he says.
The woman got a Gravedigger contract with the Ronda City Council for six months. "When it was over, I received an aid of about 400 euros for 21 months, for having my youngest daughter," she says. During that time, a businessman offered him a two-hour contract to clean a restaurant and he accepted. "In the INEM they told me that it was compatible. They took away part of the help I received, which stayed at around 300 euros, but in return he earned another 200 cleaning the restaurant, for which he collected around 500 euros a month ", the woman says.
Last March, following the Covid, the restaurant closed and she lost her job. She then tried to recover the help she received. "They told me that I could no longer get it back, that I was only entitled to unemployment for having worked so long, even if it were only two hours. "For six months, Ana María and her daughter have lived on the 120 euros that she had left unemployed for working two hours as a cleaner in the restaurant, but on September 15 she ran out of work. unemployed and now sees only a 15-year-old daughter and an aid of 14 euros a month, as stated in the letter sent by Social Security.
The woman has tried claim a higher amount but explain that the Minimum Vital Income is granted based on the 2019 income tax return and at that time she was receiving aid of 300 euros for having worked as a gravedigger and the 200 that she earned cleaning a restaurant. "My situation has completely changed since 2019. How am I going to live now with 14 euros a month," exclaims Ana María Quijada.
The restaurant where he worked has reopened after lockdown but the template is in a ERTE and they have decided to do without their services because the economy does not give for more.
At 49 years old, with half studies, opportunities are scarce. "I only ask for a job to earn a living. Nothing else". Ana María Quijada spends her mornings posting posters around the city of Ronda looking for a job that never comes.
Most of the days She and her daughter eat thanks to the bag of food that the Red Cross gives them to throw away the whole month and pay the rent thanks to friends "but they have been helping me for many months now. If I get some cleaning time I take it to be able to pay for bread or to buy my girl something for high school but I can't go on like this Before I cleaned at eight euros an hour but people now offer you five euros. I take it because I have nothing else and I have to pay 280 euros for rent. My only obsession is to collect the money to pay the rent of the apartment because such and How are things going to find another rent like that, "explains the woman who cries out to find a job that allows her to raise her daughter.
The woman acknowledges that the Social Services of the Ronda City Council have offered her help to pay the rent, but for that you would need a bank receipt that your landlord prefers to avoid so as not to have to declare income.
Ana María is enrolled in the Andalusian Employment Service where she takes what comes out but the opportunities are not many. "I got a job as a sweeper but it was for long-term unemployed And since I was hired for two hours as a cleaner, I have no right to the job. "
Her husband does not pay her any pension because in the divorce regulatory agreement, the father took care of the eldest daughter (who is now 23 years old) and she with the youngest without establishing any compensatory measure.
Precisely, his daughter has started classes at the institute this Monday "and her friends have bought her a filing cabinet and a pencil case because her mother can't even buy her"says Ana María through tears.
The woman affirms that she has no one to turn to and could not ask her family for help "because the family situation is complicated." It is targeted at all the job boards you know. "I am willing to work whatever it is, I have been a cleaner, I have cared for the sick, which is what I like the most, I have been a kitchen boy … I would adapt to whatever it takes to find a job to keep going. It would have to be in Ronda because I don't have a vehicle and, after so many changes, my daughter has already made her life here. I don't want any payments, I just want a job to survive and get my daughter ahead. "