A woman did not pay the electricity bill for 'having' to pay her life insurance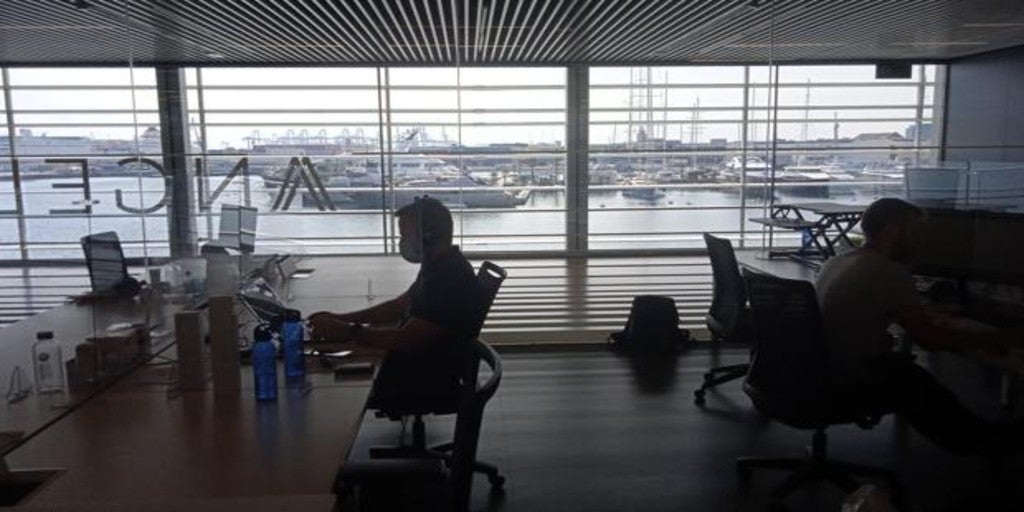 Updated:
Keep

Guadalupe is originally from El Salvador and currently lives with her three children in Spain, where she works part-time in a nursing home, earning about 850 euros per month.
A year and a half ago, and due to an exceptional expense, he decided to take out a € 5,000 personal loan. However, his bank transmitted to him that in order to access this loan, he had to take out life insurance, so far it is something that may sound familiar to all of us but the difference in Guadalupe's case is that they made her take out life insurance for more than € 185,000 of capital, well above the € 5,000 that you borrowed and That implied an exorbitant monthly payment of 91.45 euros per month and that he had to pay it for three years.
This is the story of how a real client got her life insurance canceled thanks to
Coventia and free yourself from the conditions 'imposed' by your bank.
Thanks to her call, Guadalupe not only managed to alleviate her situation, but also obtained legitimate information about the operation of insurance linked to bank loans. This is his story.
The problem: life insurance from banks
As is often the case, when a client needs to request a personal loan or a mortgage, the bank "invites" him to take out some of their insurance, often making him believe that this is a mandatory product. Unfortunately, this practice is more common when it comes to clients with little training or little knowledge of the operation of financial and insurance products.
In this case, the bank 'invited' Guadalupe to take out life insurance, With capital and a price far from his needs and possibilities since despite his age (42 years), this insurance cost him 91.45 euros per month (€ 1,097.4), practically 10% of his monthly income. In addition, Guadalupe had to pay this insurance until the year 2023 (3 years) or until the end of the loan. With these numbers, it is not difficult to imagine their complicated situation and the unfairness of this forced hiring.
It is important to remember as much as we can that
by law it is never mandatory to take out life insurance with a loan and that bank insurance products can be (according to the recent INESE study) up to 70% more expensive than those of the insurers. Therefore, going to other insurers is a general recommendation to escape the high prices of bank insurance.
The solution: a fair economic insurance with Coventia
Guadalupe was trying to call her bank one more time to try to cancel her insurance, but this time it was different and, searching Google for her insurance phone number, she called Coventia by mistake. 'Drowned' by her situation, with a salary of 850 euros and 3 dependent children, she wanted to reduce the price of her insurance as much as she could and wanted more information on how she could with Coventia pay 30% less for your insurance
"With 800 euros and paying this, imagine what I have left, I'm drowned ...".
In his call, Coventia informed him of the entire process. Among other details, he was informed that hiring life insurance with a loan is never mandatory, that the prices of bank insurance according to the study by
INESE they are on average more than 50% more expensive and that with Coventia you would get a price 30% cheaper than in your bank with the same capital.
Finally, Guadalupe was able to cancel her insurance (a process processed entirely by Coventia), despite the fact that her bank indicated that this was not possible. From Coventia we advise you that although life insurance is essential for the peace of mind of your family in your situation, we could not recommend doing it since the main thing was to be able to pay your bills and then get a small mattress with which to contract your insurance life.
«The truth is that I do not know you, but you came as an angel. I can't even believe I got rid of this insurance. "
In Coventia, we meet every day with practices of this type on the part of banking, as in the case of Guadalupe. For this reason, at Coventia we work to offer life insurance with a fair price and treatment: for this reason, we always and in all cases improve
30% less than what you are paying with your bank and we take care of everything, including cancellation.
We not only work with a product, but also with some values, so that all our clients can access the life insurance they deserve at a fair price and also be able to contribute to society since 5% of Coventia's profit goes to solidarity initiatives that the Client chooses.
Do you know more cases like Guadalupe? Let us know! Get in touch with us on our website or on our phone 91 999 31 31 and we will inform you without any commitment on how to save on your life insurance.