A window open to alternative sports in the cinema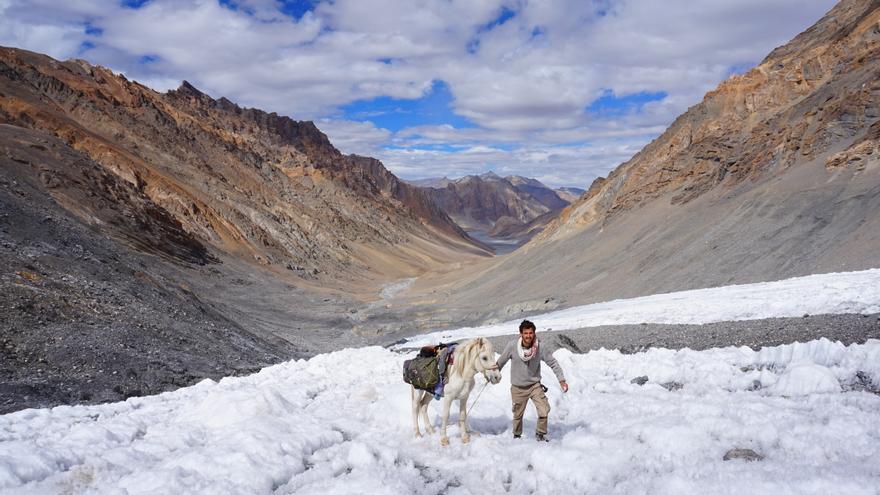 The largest outdoor film festival in Europe arrives for the first time in Spain and does so in the capital of Gran Canaria, by the hand of Kinema Producciones. The European Outdoor Film Tour has a 19-year history on a continental level, offering inspiration to adventurers and outdoor sports enthusiasts with unique stories, passionate protagonists and spectacular landscapes from the wildest corners of our planet.
Thus, as happened last October with the International Ocean Film Tour, this event will stop next December 18, at the Guiniguada Theater in Las Palmas de Gran Canaria, with almost two and a half hours of screening of short films, and which will have face-to-face broadcast and streaming. Tickets are already on sale at Entreés.es at a price of 18 euros.
The great challenges
The program of this European Outdoor Film Tour is full of contrasts and stands out for presenting stories of overcoming in which the protagonists will put their capacities to the limit. In this way, in Le Minimaliste, the French adventurer Eliott Schonfeld crosses the Himalayas from west to east to meet the last nomads on the planet. His intention is to complete the expedition in absolute autonomy, abandoning any object in the modern world that destroys nature.
In Zepelling Skiing the challenge of Stefan Ager, Andreas Gumpenberger and Fabian Lentsch is presented, who tackle a rappel of about 50 meters after jumping from a zeppeling to the snowy summit. For her part, Sarah McNair-Landry, first winner of the '21st Century Adventurer Award', is the protagonist of Freedom to Roam. This short film shows how she has become the polar expert she is today, being the youngest person to reach both polar capable on her own and completing five crossings across Greenland.
Nina Williams is the protagonist of Highly illogical, where he puts his skills to the test, climbing without rope and without projection Too big to flail, a 15-meter rock that stands out for its supports so small that from a distance it seems to have been polished. In The longest hole We will meet Adam Rolston and Ron Rutland, who have the goal of hitting a golf ball in the highlands of Mongolia, in an adventure lasting 82 days, 1,850 kilometers and 14,000 strokes.
For ski mountaineers Hilaree Nelson and Jim Morrison the challenge will be the summit of Lhotse, at 8,516 meters high, with a slope of 50 degrees, and for which they will have a limited team. In Return to earth, Brett Rheeder, Casey Brown, Matt Hunter and Joey Schusler transport us to the feeling of fluidity of being on a mountain bike, with which they want to reconnect to the earth and now.
By last, Africa ridding: Karim It places us in the capital of Rwanda, Kigali, where Abdul Karim Habyarimana is a totally unknown and very rare roller skater, especially when he uses his stunts to overtake cars on the road.