A white shark in the port of A Coruña, the first record of this species in Galicia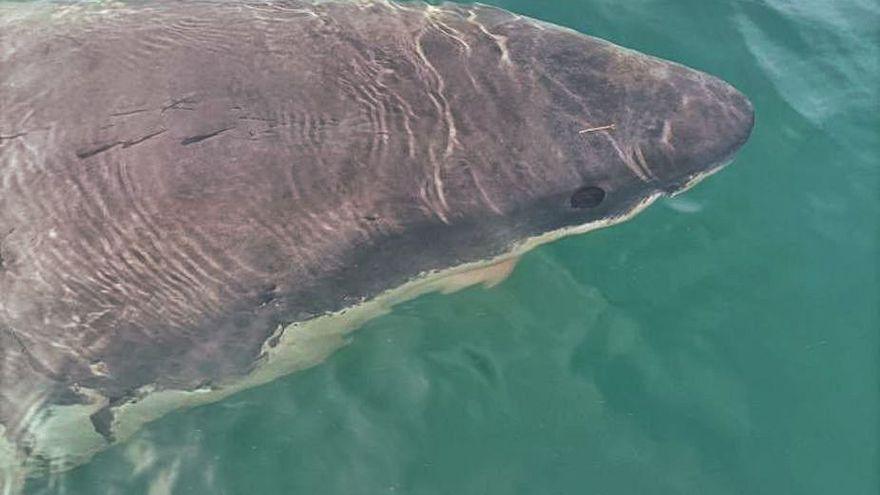 Naturalist Toño Maño explains that when he saw the movie Jaws, he was very impressed and wanted to know more about this species. The one in the movie was a White shark, like the one that this week was seen in Punta Langosteira. José María Méndez Lanza was working in the area when he saw a very large specimen, so he decided to approach and take some photos of it, according to the biologist of the Coordinator for the Study of Marine Mammals of Galicia (Cemma) Alfredo López, who, together with other experts in marine fauna, identified the animal like a white shark. It is, therefore, the first record in Galicia of a specimen of this species.
Toño Maño, who doubted the veracity of this document when he saw it in social networks, said yesterday that it was "a pleasure" to have to deny himself to give credibility to the images of the white shark. As to what he was doing in the outer port, if he has left or if he will return alone or accompanied, there is no certainty. "Now what we have to do is enjoy their presence", Lopez and Maño said yesterday. Both send a message of calm to bathers since, despite everything they could see in the movie of SpielbergThese sharks do not have a killer instinct and it is not in their nature to attack humans. In fact, there is hardly any record of attacks on people.
White sharks can live for more than fifty years and measure more than four meters. These large predators, according to López, pass much of his life alone, since episodes of cannibalism can occur among them, from the largest eating the smallest. The temperature of the waters of Langosteira is similar to that of other seas in which they are more common, such as those of South Africa or the United States.
López explains that there is a cetacean corridor that passes through Langosteira and ends in the ocean, so It is also not so strange that this specimen ended up passing through the outer port area, as other species already do, such as whales or dolphins. In fact, there is an earlier mention that in the fish market A Coruña Six specimens of this species had been registered, although it is considered doubtful because there is no photographic record, nor is it known if they came from other seas in the holds of the ships that unloaded in the city.