A 'virtual world tour' through 10 emblematic bookstores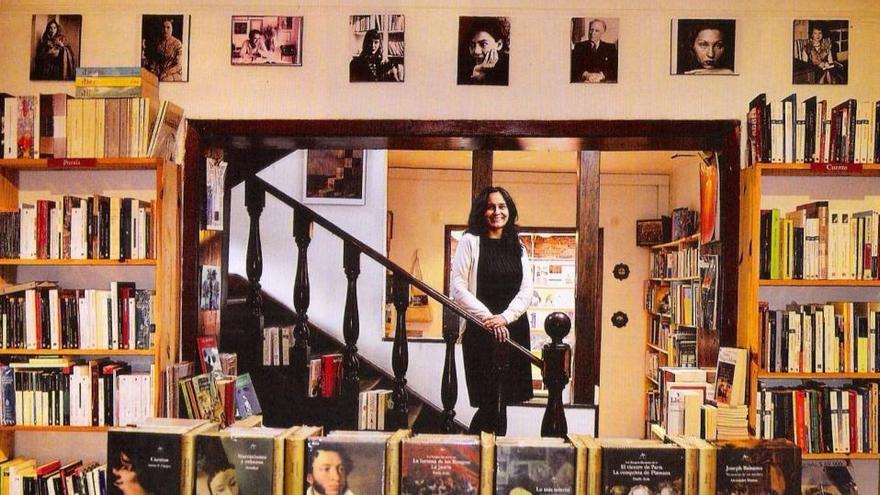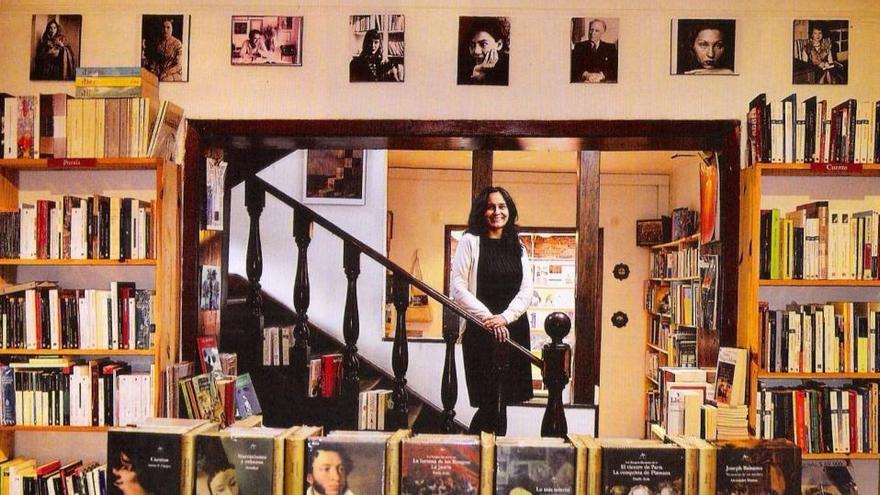 The writer Jorge Carrión will make a virtual trip to 10 emblematic bookstores in Spain and Latin America this Friday to commemorate Libraries Day. 'Around the world in ten bookstores' is a tour that will go from Madrid to Barcelona via Santiago de Chile, Seville, Buenos Aires, Mexico, Caracas and Bogotá in which the writer will connect with the booksellers of these establishments that will show their favorite corners and shelves.
The literary evening, organized by the consulting firm Prodigioso Volcán, will begin at 10 p.m. in 'Cervantes y Compañía', a former bookstore located in the Madrid neighborhood of Malasaña, which in addition to having the latest news and best-selling books , promises out-of-print books.
From there they will connect with Montse Serrano, the soul of 'Bernat' in Barcelona. Forty years ago Montse was a recent graduate in Information Sciences who had been diagnosed with lymphoma. Aware of his limitations, he decided to change his future. She detected a small place that was being transferred and thanks to the parental support and the hand of her best friend, Isabel del Castillo, became a bookseller.
In Seville, 'Caótica' carries in its DNA the essence of the antique bookstore 'La Extravagante', a cultural reference that not only sold books in the Alameda de Hércules, but also organized presentations, children's storytelling days and other activities. Maite Aragón will explain to Javier Carrión how they experienced the transformation and how they cope with the pandemic and the current crisis.
The time has come to cross the pond and Carrión will land at 'Casa Impronta Editora' (Guadalajara, Mexico). A business that takes up the art of making books. Founded in 2014, Casa Impronta rescued old machines with the intention of recovering the trade of people who had been left out of the modern publishing world such as bookbinders, printers or linotype writers.
And also in Guadalajara, Carrión will stop at 'Carlos Fuentes', a town bookstore that keeps alive the spirit of the teacher, of the Cervantes Prize. In its 2,600 square meters, the bookstore houses 120,000 copies, arranged in 15 areas and divided into more than 120 themes.
In Guatemala, 'Sophos' has managed to create a family made up of lovers of reading and culture from 0 to 99 years. Within its walls there is a corner for each age. The manager of 'Sophos' will talk with Jorge Carrión about how this global pandemic has affected them.
After fleeing Uruguay, threatened by the dictatorship, Eduardo Sanseviero and his wife Chachi arrived in Peru with a dream: to create a place where lovers of literature could find rare, old and curious books. Thanks to his efforts, at the end of 1973 the 'El Virrey' bookstore was born. Since its foundation, the couple assumed the commitment to spread the ancestral values ​​of the national culture.
More than a bookstore, 'Casa Tomada' in Bogotá is a cultural meeting place that, like everyone else, has been cut short by the pandemic. Now, if someone has been able to profit from that renewed or die That was Ana María Aragón, owner and soul of the 'Casa Tomada' bookstore. Clinging to the community that she had created in her bookstore, Aragón focused on online sales and home services. Thus they went from 50 monthly orders to 550.
'El Buscón' and 'Eterna Cadencia'
Another bookstore that has reinvented itself after the pandemic has been 'El Buscón' in Caracas. Katyna Henriquez refuses to mourn the presumed death of bookstores. The founder of 'El Buscón' has developed 'Libros a domicile' a project that, in addition to the pandemic, has had to overcome the lack of gasoline, problems with transportation and constant power outages.
'Eterna Cadencia' opened at the end of 2005 in Buenos Aires. It soon became the nerve center for inveterate readers. Built in an old house, It has a bar-restaurant and a range of books that gravitate between the news to wide sections of art, cinema, music, philosophy, history. One of its strengths is the offer of independent editions from different Latin American countries and Spain.
The evening ends in Santiago de Chile with a visit to 'Lolita', an independent bookstore that opened its doors in October 2014 and from day one became a meeting place, a corner where you can browse books, sit down to read, talk of authors, order titles and of course buy books. Confinement has forced them to work in a different way, but they have not been put down by health and economic difficulties. Francisco Mouat will tell Jorge Carrión how they devised the 'Lolita Bonus', with which the most loyal customers contributed an amount of money towards future purchases. What has meant an injection of capital that, for now, has allowed them to survive.