A video recorded on set shows that someone pushed David Flores to hug Olga Moreno in 'Survivors'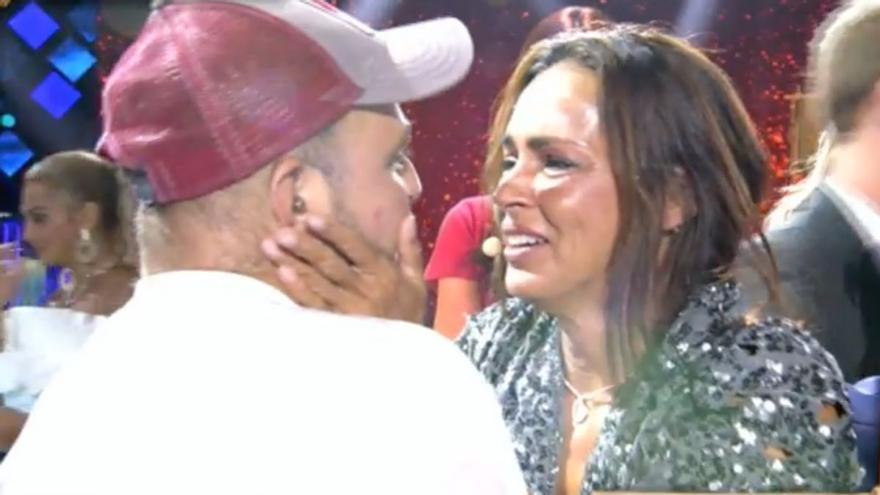 The hug from David Flores and Olga Moreno was one of the highlights of the final of 'Survivors 2021 '. The spectators were shocked by the visit of the son of Rocio Carrasco, which caused many to comment on what happened since a video of the moment shows that someone could push the young man to go see her.
'Viva la vida' has shown the images in which it can be seen that a man makes david go hug the winner to the center of the set. The video was recorded by someone who was there broadcasting what happened live. In social media pointed out that it is about the representative of Antonio David Flores, Agustín Etienne, however, in the Telecinco They have not confirmed that it is him.
Since the meeting took place, many have criticized that this reunion was allowed to be broadcast on television. Some instantly accused it of being an episode of vicarious violence against Rocío Carrasco after she spoke about it in the docuseries she has starred in.