A user spends 58 hours connected to the Internet in Spain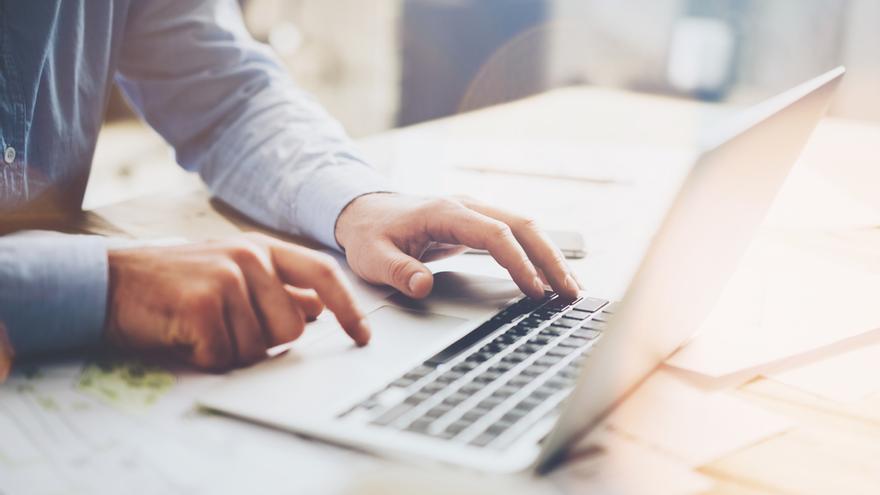 The Spanish people spend a third of their lives connected to Internet, mainly for work reasons, although the main digital leisure activity that occupies the most time is watching movies and series on digital platforms.
During a typical week, Spaniards spend almost 58 hours using the Internet, which is equivalent to more than two days. This adds up to about 125 days a year, or almost 29 years of life.. The average time that Spaniards start browsing the Internet is 9:37 a.m., and they don't disconnect until 10:18 p.m.
Of those 58 hours a week, almost 20 are consumed working, while the other 38 are distributed among various 'online' activities. The greatest amount of time 'online', 8 hours and 4 minutes, is used to watch series and movies on platforms such as Netflix, Prime Video or HBO. Only two hours less (6 hours and 1 minute) are consumed on social networks such as Facebook, Instagram or Twitter.
Another 4 hours and 53 minutes of the week are spent watching videos, for example on YouTube, while 4 hours and 36 minutes are spent listening to music on Spotify, Deezer and other similar platforms. In addition to that, 2 hours and 22 minutes are dedicated to investigating, while the other 2 hours and 11 minutes are used in daily administrative tasks such as managing online banking.
In total, and compared to the average life expectancy, which in Spain is 83.4 years, it is almost a third of their lives, as pointed out by NordVPN.